Get in now before price rise; check out Walther PPQ torturetest; Casula teenager in Games qualification zone; sniper tagging for criminals?Game Council offices close; shooting best practice for deer control:Bloomington; hunting with dogs research project; handbooks get down and dirtyon feral pigs. 
Get in now before price rise
Australian gun importer Frontier Arms is warning that the Aussie dollar weakening against the US dollar and Euro will mean gun prices will rise soon. In its newsletter to customers, the importer has set September 23 as the date when prices of its entire range will go up and is encouraging people to take advantage of the current prices before then.
Check out Walther PPQ torture test
While visiting the Frontier Arms website, check out thevideo that shows the German-made Walther PPQ pistol put through its paces byGreek Special Forces. The pistol features the newly developed Quick Defensetrigger system and the pre-cocked striker assembly that permit quick, safefiring at any time. The trigger has a short reset path in keeping with therequirements of IPSC and service shooters, while the middle trigger serves asan additional, passive drop safety. In the video you'll see Greek SpecialForces members put the pistol through all manner of torture to test its abilityto cope with water, ice, mud and dust.
Casula teenager in Games qualification zone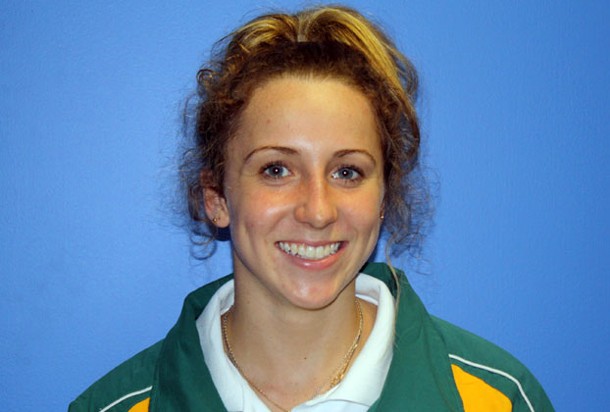 Pistol shooter Emily Esposito is on track to join theAustralia team at the 2014 Commonwealth Games in Glasgow after scoring apersonal best 385 out of 400 in the 10 metres air pistol event in Sydneyrecently. She was shooting against overseas competitors in the InternationalGrand Prix two-day meeting at the Sydney International Shooting Centre in KempsCreek. The 19-year-old from Casula also competes in the 25 metre sport pistol,but is focussing on the 10 metre discipline. "They select two women for theteam in the 10 metre, so that's what I'm concentrating on," she said. "Thescore of 385 puts me in the qualification zone." She will be competing in moreevents until April next year, which is the end of the year-long qualificationperiod.
Sniper tagging for criminals?
Liberal Party candidate Ray King, who is contesting thewestern Sydney seat of McMahon, has suggested tagging criminal suspects withmicrochips shot into them with a high-powered sniper rifle. The formerLiverpool police commander said in a 2011 submission to a police leadershipconference that Danish company Empire North made rifles capable ofmicrochipping human suspects. It turns out Empire North is a fictitious companyand the ID sniper rifle is actually part of a plot of a Danish sci-fidocu-drama called Empire North. "I'm an advocate for this type of technology," MrKing reportedly said. "I think we need to explore the use of microchips to helpput criminals behind bars."
Game Council offices close
Customers of the recently abolished Game Council NSW areadvised that the Executive Services office at 52 Hill Street, Orange, and theCustomer Service Unit at Unit 4/ 59 Hill Street, Orange, have ceased operations.All Orange employees have been relocated to the NSW Department of PrimaryIndustries head office at 161 Kite Street, Orange. During this transition, theCustomer Service Unit will be available in a limited capacity. Customers maycontinue to phone (02) 6360 5111, email info@gamecouncil.nsw.gov.au or post toPO Box 2506, Orange NSW 2800, until further notice. The most currentinformation will be posted as soon as possible to the website.
Shooting best practice for deer control: Bloomington
Hunting has been identified as the most effective form ofcontrol of the exploding deer population around the Indiana city ofBloomington. The city's website details a deer task force to control the numberof deer around the city and clearly states that regulated hunting andsharpshooting as preferred methods of control. "Public hunting is the tool mostcommonly used by State wildlife agencies to manage deer populations. Comparedto other lethal management tools, hunting is the most cost effective," thewebsite states. "Studies indicate that an actual reduction in the deer herdusually translates into a perceived reduction in the deer herd by the public.Another study suggests that hunting tends to de-acclimate deer to humans,thereby potentially decreasing some forms of deer-human conflict (Kilpatrickand Lima 1999)." Something the NSW Department of Primary Industries might gainsomething from…
Hunting with dogs research project
A PhD student with the School of Environmental and RuralScience at the University of New England is looking for hunters who use dogs toparticipate in a survey as part of her research to understand the extent ofhunting dog use in Australia and the distances hunters move their dogs forhunting purposes. Visit the website to help out.
Handbooks get down and dirty on feral pigs
Invasive Animals CRC has its next Glovebox Guide in theworks – this time on feral pigs. But right now, NQ Dry Tropics has created aseries of best practice feral pig control guides for their region, drawing onthe extensive experience of Dr Jim Mitchell a senior zoologist and feral pigexpert, to help you control this pest. There are four practical and in-depth feralpig handbooks that cover poisoning, trapping, hunting and exclusion fencingtechniques, and there's a video that shows how landholders are having successagainst feral pigs. The resources can be downloaded for free.