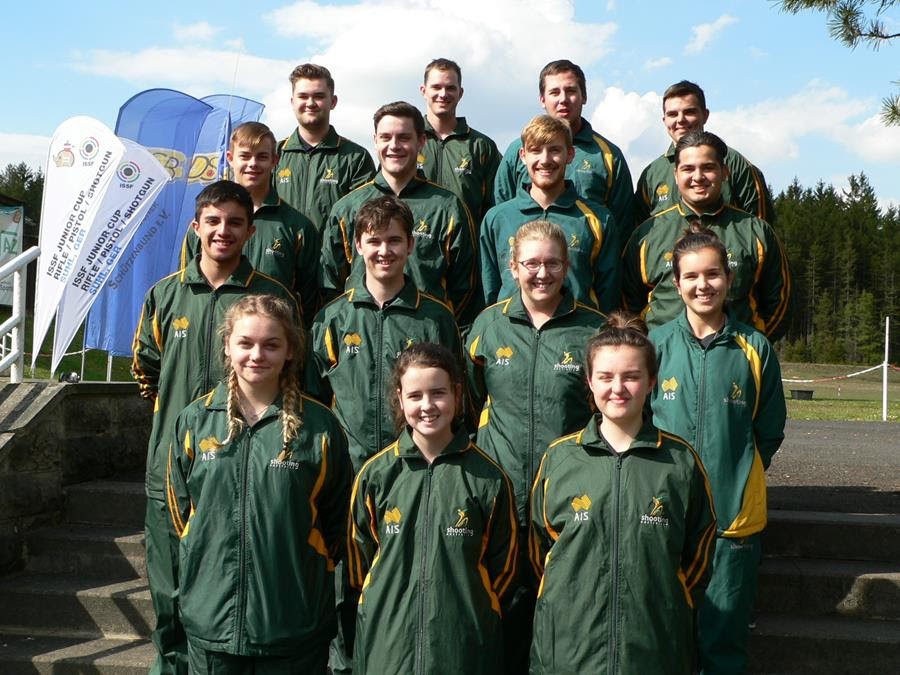 Fifteen junior athletes represented Australia at the International Shooting Sport Federation (ISSF) Junior World Cup held in Suhl, Germany over the past week.
Against the best junior shooting athletes in the world we think their achievements speak for themselves:
Jake Wallace, Samuel Bylsma and Adam Bylsma: Gold in Trap Men Team Competition
Jack Wallace: Bronze in Trap Men
Sergie Evglevski, Thomas Ashmore and Bailey Groves: Bronze in 25M Standard Pistol Men Team Competition
Stephanie Pile: Bronze in Trap
Sergei Evglevski: Silver in 25M Rapid Fire Pistol
Sergei Evglevski, Thomas Ashmore and Bailey Groves: Bronze in the 25M Pistol Team Competition
Sergei Evglevski: Bronze in 25M Standard Pistol.
Also producing strong performances were Sergei Evglevski (fifth in the 25M Pistol), Jack Rossiter (fourth in 10M Air Rifle), and Mitchell Bailey, Jack Rossiter, and Daniel Clopatofsky (sixth in the 50M Rifle Prone Team Competition).
"The future looks bright for our sport," said Shooting Australia CEO Damien Marangon. 'ÄúThe work with these developing athletes is paying off with outstanding results"
Of the athletes sent to Suhl Jack Rossiter, Emma Adams, Victoria Rossiter, Bailey Groves, Sergei Evglevski, Sascha Kroopin, Jack Wallace, Aislin Jones, and Mitchell Bailey will receive support from the Australian Commonwealth Games Association (ACGA) as part of the 2016 NextGen AUSComGames Squad.
"The ACGA is proud to provide financial support through the NextGEN AUSComGames program to our young shooters.  We see it as an important investment in Australia's future success in Commonwealth Games competition," said ACGA CEO Craig Phillips.
For the entire team results at the 2016 ISSF Junior World Cup in Suhl visit www.issf-sports.org.