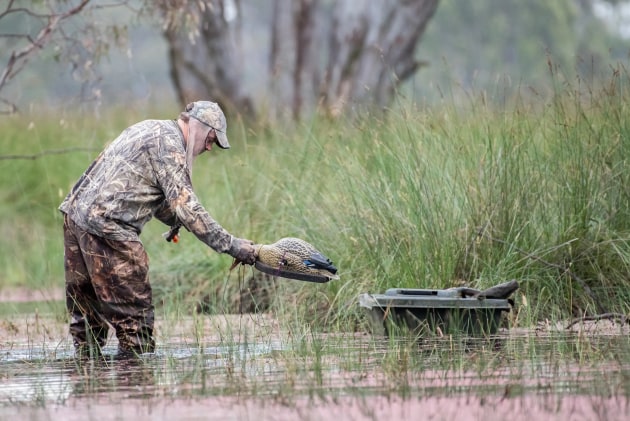 If you have ever been interested in hunting native game birds, this upcoming season could be the perfect time to scratch that itch.
Early indicators are pointing towards the 2021-22 crop being the largest in recent years, and landholders will need the help of volunteer licensed hunters to manage game birds impacts.
NSW DPI have outlined everything you need in the followwing link however here is a summary to get you started.
Improved seasonal conditions saw rice growers harvest 417,295 tonnes in the 2020-21 crop, a huge increase on the 44,914 tonnes harvested in the previous year.
277 landholders called on licensed game bird hunters, who helped to protect their investment by harvesting 6,405 native game birds, 98% of which were comprised of Grey Teal, Wood Duck and Black Duck respectively.
How to get involved
To take part in the Native Game Bird Management Program, you must: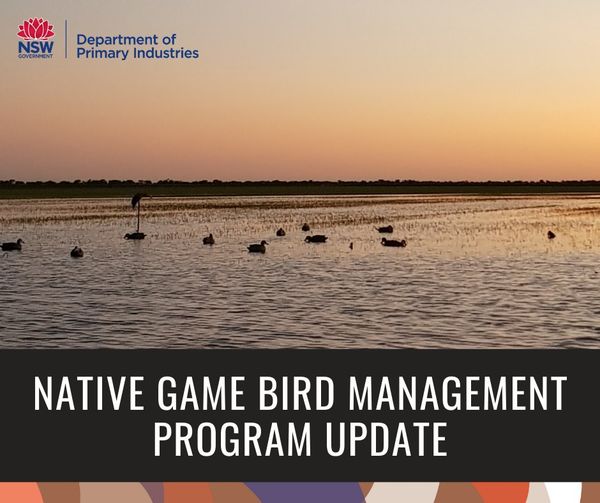 Endorsement is granted when a licence holder's WIT accreditation is verified and their licence 'updated'. Your endorsement will be applied sooner if you're able to include a copy of your WIT certificate with your update or new licence application. Where a copy of the certificate is not provided, endorsement may only be granted after verifying the WIT number with theVictorian Game Management Authority, which may take up to one working week.
When a licence holder is endorsed for the program, a new game hunting licence card is issued with 'GB' printed in the special conditions section on the rear-side of the card.
Existing licence holders
If you already hold a NSW General or Restricted Game Hunting Licence, you can seek endorsement for the program by completingForm GB-A NSW Game Hunting Licence – Native Game Bird Update (PDF, 65.04 KB).
New licence applicants
You can apply for either aNSW GeneralorRestricted Game Hunting Licenceto qualify for the Native Game Bird Management Program.
There are extra training requirements for a Restricted licence as it provides for hunting on both private and public land. If you do not wish to access thesepublic land hunting opportunities, simply apply for a General licence.
If you are paying by credit card,use the online licence application formfor priority processing.
Your licence may be endorsed for the program at the time it's granted if you provide evidence of completing the WIT with your supporting documents.
---
Find landholders who need help
Before native game birds can be hunted in NSW, private lands must be covered by aNative Game Bird Management (Owner/Occupier) Licenceand there must be an availableallocation of game birds.
To find landholders who need help managing native game birds, login toOnline licence holder servicesand access the Native Game Bird Management Portal to:
add your name to the Hunter Register
access the Landholder Register.
Hunter Register
You can list your name and contact information on the Hunter Register to let licensed landholders know you are seeking permission to hunt native game birds.
To register your details, access the Native Game Bird Management Portal throughOnline licence holder services. Login using your licence number and security pin, then click through to the Native Game Bird Management Portal and complete the online form.
Landholder Register
Licensed landholders seeking hunters to help manage native game birds are invited to list their details on the Landholder Register.
Game hunting licence holders who are endorsed for the program can download the Landholder Register by logging in toOnline licence holder servicesand accessing the Native Game Bird Management Portal. If you're unable to login online, you may phone the Wildlife Management Team on 02 6051 7772 for verbal advice.
Landholders may add or remove their details voluntarily at any time and we cannot guarantee there will be entries on the register.
Futher Reading and links