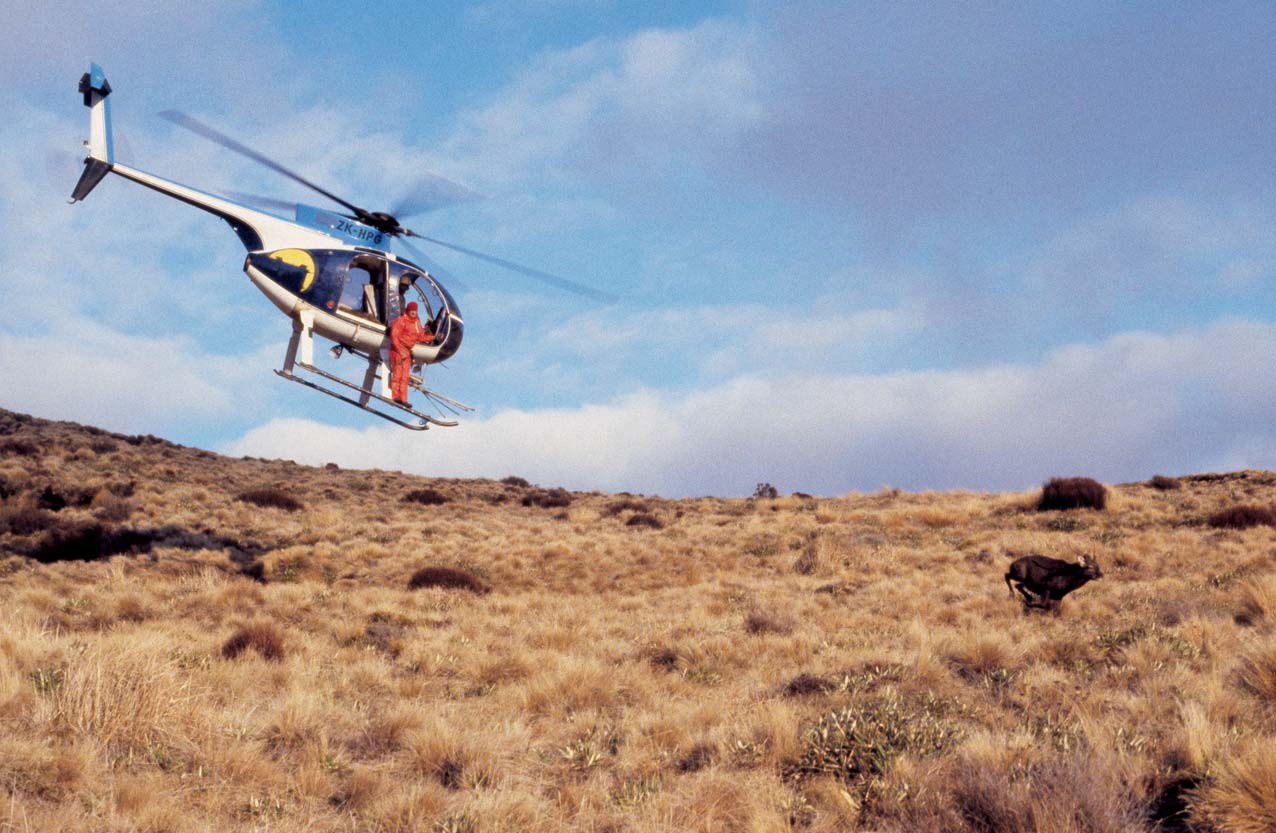 Aerial shooting operations
Starting from Monday 10th February (weather permitting), aerial shooting operations will take place on fire-affected public land in the Mount Buffalo National Park and Alpine National Park.
These operations will only be carried out in areas which are closed to the public.
The community are reminded to stay out of areas closed to the public until advised that the area is safe and open to the public.
The aerial shooting operation will be targeting pest predators and large pest herbivores in priority fire-affected areas as a necessary and urgent action to give native plants and animals the best chance of survival after the fires.
During the aerial operation, people may see a helicopter and be able to hear gunshots.
The aerial shooting program will be carried out under strict conditions designed to ensure the operation is safe, effective and humane.
Highly qualified pilots and shooters will be used during the operation.
For general public enquiries, please contact the Department of Environment, Land, Water and Planning's Customer Contact Centre on 13 61 86 or alternatively, Parks Victoria's information Centre on 13 19 63.
COMMUNITY INFORMATION – BUSHFIRE
Incident Location: 8Km ESE Of Abbeyard
Issue Date: Monday 10 February 2020, 04:27 pm
Next Update: Monday 17 February 2020, 04:30 pm
This message is being issued for Abbeyard, Bennies, Brookside, Buckland, Buckland Junction, Buffalo River, Carboor East, Carboor Upper, Dandongadale, Markous, Merriang South, Mount Buffalo, Nug Nug, Rose River, Selwyn, Wabonga, Wonnangatta.
– There are still fires that will continue to burn for the coming weeks.
– Firefighters, heavy machinery and aircraft continue to operate in and near the fire ground to put out hotspots.
– Tree hazard works continue in an effort to open roads and tracks in the fire affected area.
Please note – for public safety there are a number of public land closures still in place
including Mt Buffalo National Park (south of Cathedral Saddle), areas of the Alpine National Park and surrounding Forest. For more information of park closures checkhttps://www.parks.vic.gov.au/https://www.ffm.vic.gov.au/
Aerial shooting operations