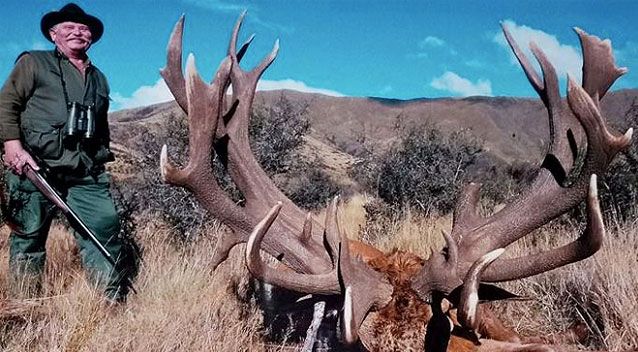 Pero Jelinic, 75, from Croatia, was fatally struck by a bullet on January 27 while with a hunting party searching for lions at Leeubosch Lodge farm, around 350 kilometres west of Johannesburg.
A police spokespersontoldNews24it remains remains unknown who fired the fatal shot, and South African police are investigating a case of culpable homicide (manslaughter) as well as illegal possession of a firearm and ammunition. Their investigations are ongoing.
Hunting partner Diva Curlic told Croatian newspaper 24 Sata Mr Jelinic's death was an "accident" and not "murder".
According to one hunter, Mr Jelinic had handed his guns to another hunter to carry after becoming fatigued.
He was said to have been walking ahead of the group, who managed to kill one lion on their hunt, when he was shot in the shoulder.
"At this stage it is not clear who fired the fatal shot that killed Mr Jelinic," a police spokeswoman said.
Police are also weighing up the option of charging the group for illegal possession of a firearm and ammunition.
Mr Jelinic, a hotelier, has been described by friends as a "passionate" hunter who had leased his hotel to pursue his pastime further.
"His office, a hunting hall, was full of trophies, deer and bear specimens and everything that could be hunted in Croatia and Europe," friend Slavko Pernar told Croatian radio station 057.
Another friend told Total Croatia News that the lion trophy was to be the icing on the cake for his trophy hunting.