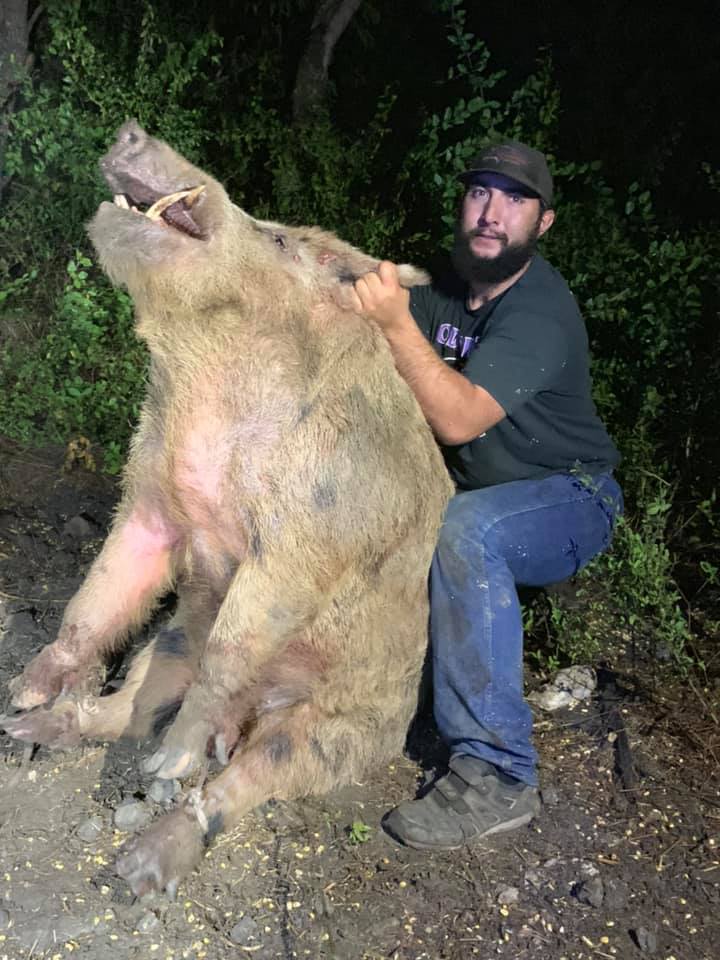 A golf course in need of removing a moving hazard in the form of a wild boar called upon Wyatt Walton and the Lone Star Trapping team to rid its fairways of the destructive animal.
Walton and his team wound up capturing an "extremely large,"185kgboar and removing it from Gateway Hills Golf Course in San Antonio last Thursday, along with a second boar.
Walton they don't get this big, much lesshooks that big, [very] often," Walton said, adding that the team tied up and removed the beast utilizingthe dogs in what he called an "ever-growing wild pig epidemic."
"We have captured over 1,200-plus feralpigs just from JBSA [Joint Base San Antonio] alone in the last three years, not including another 2,000 from surrounding HOA's such as Stillwater Ranch…and other private landowners," Wyatt said.