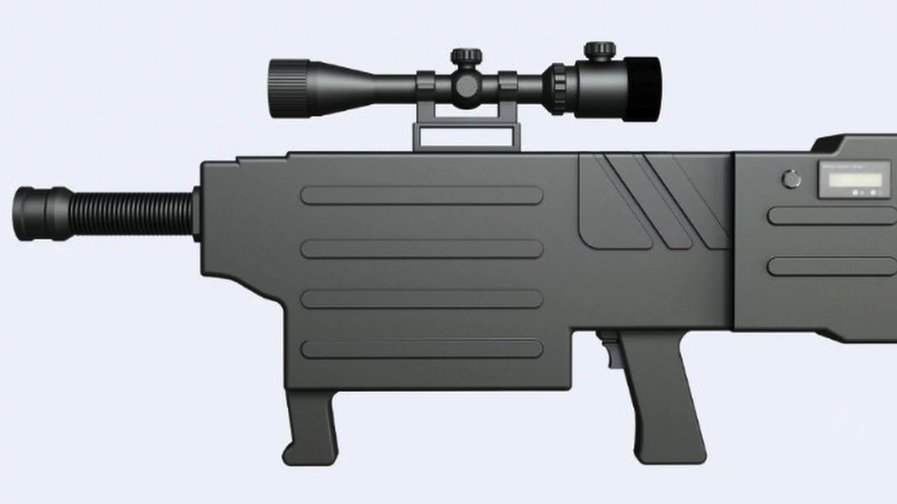 According to theSouth China Morning Post, the Chinese army has developed the ZKZM-500, a laser so powerful that it (allegedly) can "instantly carbonize" your skin from a kilometer away. It is (they say) capable of a thousand two-second shots in one charge of its lithium-ionbattery.
The South China Post said the ZKZM-500 laser assault rifle is classified as being "non-lethal" but produces an energy beam that cannot be seen by the naked eye but can pass through windows and cause the "instant carbonisation" of human skin and tissues.
Ten years ago its capabilities would have been the preserve of sci-fi films, but one laser weapons scientist said the new device is able to "burn through clothes in a split second … If the fabric is flammable, the whole person will be set on fire".
Scientests across the globe are calling bull-crap sayingthe weapon most likely doesn't exist. The physics are practically impossible. Realistically, the battery alone would have to weigh several hundred pounds to provide the energy needed to fire ahotlaser beam a kilometer. Not only that, the beam itself would have a hard time once it left the gun. As the beam passes through the air—and more importantly, the water molecules in the air—the 'heat' of the beam would disseminate, rendering it little more than uncomfortably warm if fired anywhere further than the width of an average living room. A farcry from the "instant carbonization" threat.
There have been some hilarious comments on the new laser rifle that were intended to be serious.
"Because the laser has been tuned to an invisible frequency, and it produces absolutely no sound, "nobody will know where the attack came from. It will look like an accident," another researcher said. The scientists requested not to be named due to the sensitivity of the project."
From the same article
For instance… law enforcement could counter "illegal protests" by setting fire to banners from a long distance.
It also says protest leaders could be targeted by setting fire to their clothing or hair which, the document says, would mean they lose "the rhythms of their speech and powers of persuasion".
But one Beijing police officer said he would prefer to stick to more traditional crowd-control methods such as tear gas, rubber bullets or electrical stun guns, such as tasers.
"The laser burn will leave a permanent scar," he said. He said it would be a "horrid sight" that risked causing panic or transforming a peaceful protest into a riot.
The verdict from THe Big Think It's probably a press release designed to instill fear in opponents of the Chinese government (right down to the mention of 'illegal protests'). The very idea of an invisible laser that can set you on fire is much more effective than the actual implementation of the weapon itself, because the only thing scarier than this gun is the idea of getting shot by it. In the wise words of myold English professor: "If you heard a rumor that your landlord had a shotgun, you'd sure as shit pay your rent on time."