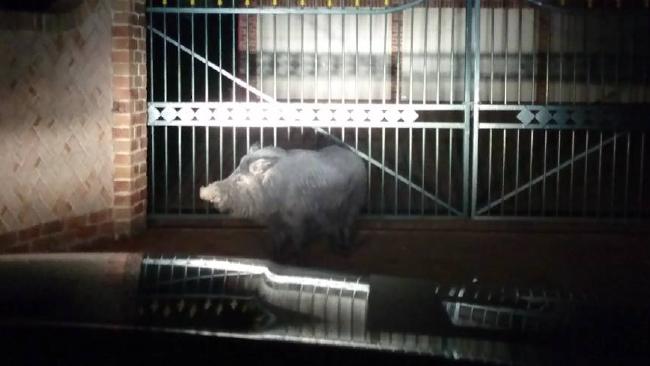 A large feral pig has been spotted and photographed in the outer Sydney suburb of Penrith.
The large animal was spotted in the middle of River Rd before being seen again by local Rob Creamer at 1.50am on Sunday.
The Daily Telegraph reportedMr Creamer followed the boar as it went for a stroll which included running down Factory Rd, in Regentville before making its way towards Mulgoa Rd, Jamisontown
Mr Creamer managed to get a few snaps of the pig but said the photos of the giant animal "don't do it justice, this was no little porky pie''.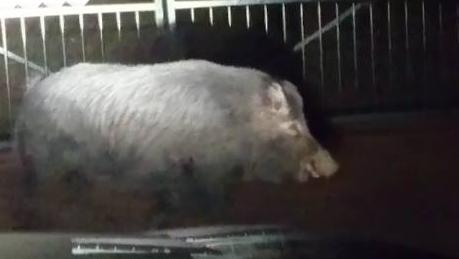 Local Land Services Greater Sydney said from the photos the animal appeared to be wild but they will only able to confirm when a biosecurity officer attends to the animal.
Residents are advised to not approach the animal.
"The best suggestion would be to keep away from it and give Local Land Services a call straight away (if spotted)," a spokesman for Local Land Services said.
There are strict laws in place to deter people from transporting and releasing live feral pigs, with fines starting at $2200 for possessing a wild animal.
Fines climb to $22,000 for transporting live feral pigs.
Although no official reports were made, the wild boar was spotted by a number of residents who took to social media to report their sightings.
Anyone spotting the Penrith pig is asked to report the sighting to Local Land Services on 4724 2100.