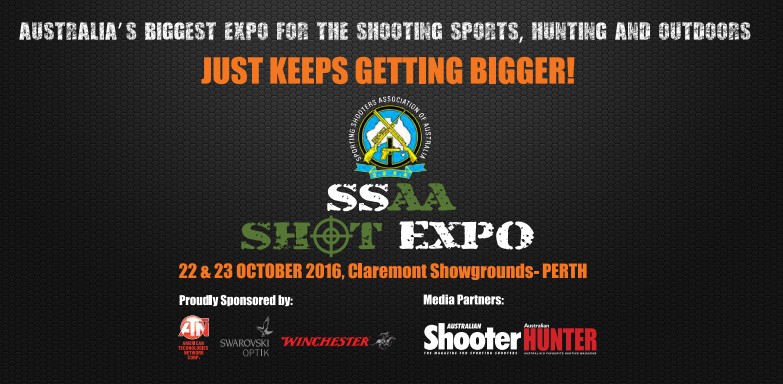 Australias biggest expo for shooting sports, hunting and outdoors hits Perth this weekend.
Venue:
Claremont Showgrounds, Claremont WA
Expo dates & open times:
Saturday, 22 October 2016 9:00am-5:00pm
Sunday, 23 October 2016 9:00am-4:00pm
Tickets:
Tickets are available at the door or online at www.shotexpo.com.au/perth/.
Visitors can collect a special wrist band before exiting which allows re-entry to
the expo over the two days.
Ticket Prices:
$20 SSAA Members
$25 Adults (16 years & over)
$40 Family Passes (2 adults & 2 Children 15 years & under)
Free Children 15 years & under (Must be accompanied by an adult)
Official Website:
www.shotexpo.com.au or www.shotexpo.com.au/perth/
Official Facebook Page
https://www.facebook.com/SSAAShotExpo/
Official perth Event page on Facebook
https://www.facebook.com/events/1695236567386852/