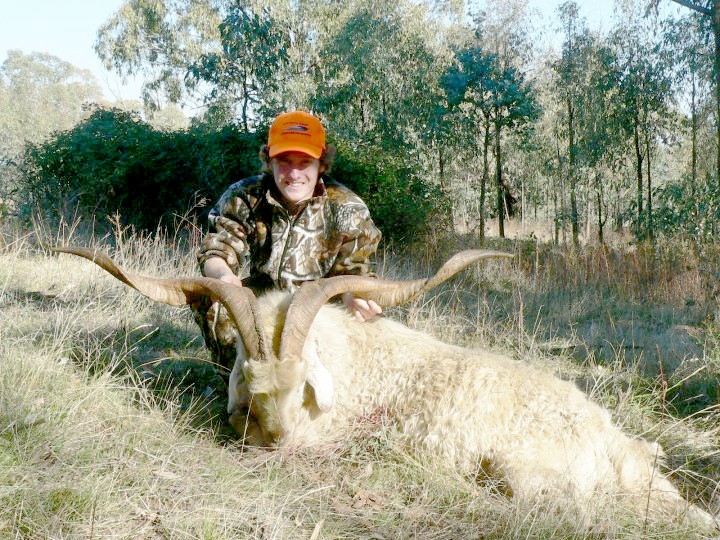 Hunter Name: Jake Welch
Species: Billy Goat
Date Taken: 2010
Location: Southern NSW
Rifle: Remington Model 7
Calibre: 300 SAUM
Measurement: 50 1/8 Inches Spread
Douglas Score: 142 1/8 Douglas
Jake Welch took this record book billy goat whilst hunting the hills of Southern NSW. Jakes goat is one of three that the cracked the magic 40 inches in 2010 for the Welch family.
Jake's goat is as good as it gets for anyone chasing stinkers. There are very few goats that get taken over 40 inches. A goat cracking 50 inches is a true once in a lifetime animal and a rarity in Australia.
Thanks to Jake for sharing his head with stretching the tape.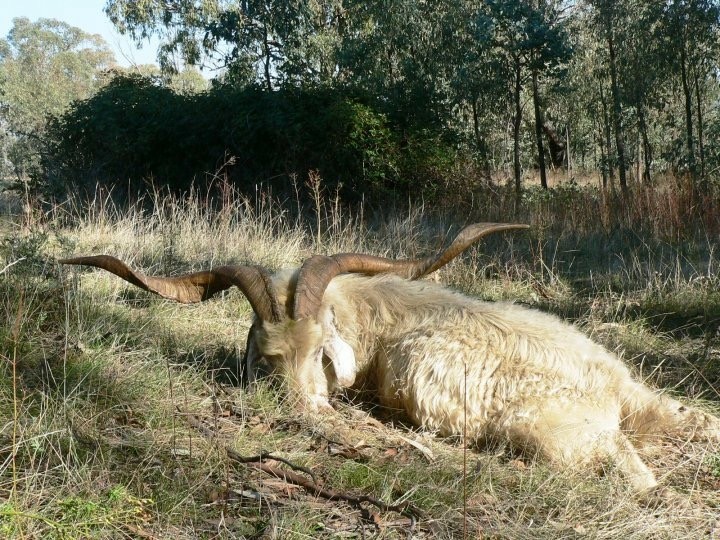 If you have any animals stretching the tape please send them into Sporting Shooter for display in our upcoming editions.