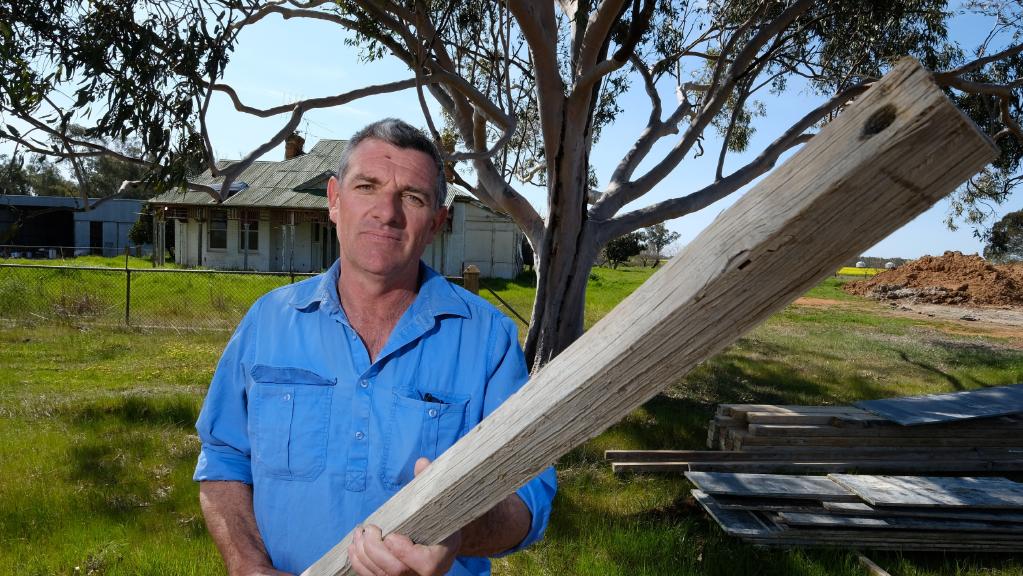 Thankfully common sense has prevailed after a farmerwho confronted a would-be home intruder armed with a knife has been told he will not face charges.
Police have told David Dunstan he had been cleared of criminal wrong doing after thefather-of-three was confronted by a man armed with a knife and a long piece of timber at the back door of his family home.
Mr Dunstan grabbed an unloaded firearm from a safe, but did not point it at the man.
Police seized his three guns later that day for contravention of the firearms act.
Mr Dunstan's wife, Andrea, also had restrictions placed on her gun licence on Tuesday, banning her from having a firearm at the family's home.
Mr Dunstan wrote to police Commissioner Michael Fuller on Wednesday in a bid to get his firearms back.
"I thought in Australia you were innocent until proven guilty," he told The Border Mail.
"At this point, I'm innocent, but still proven guilty.
"Now my wife is dragged into it as I live under the same roof as her."
Mr Dunstan says he doesn't have a problem with Australia's gun laws, but was concerned with the way they were administered in this instance.
"If I was stabbed at the back door, would that have been a better outcome?" he asked.
"I don't think so, and I think that's the reason a lot of people in Australia are unhappy with what's going on.
"I look at what happened in Las Vegas – I'm glad we've got the laws the way we do.
"But what's happened to us is not actually fixing a problem with all the unlicensed people and unregistered guns.
"They've gone and slapped us around the head with it and I just don't understand it."
In his letter to the police commissioner, Mr Dunstan states that he did not use excessive force, harm anyone, load the firearm, fire the weapon, or point it at the home invader.
He says based on the legal definition of using a firearm, he had not used it.
Mr Dunstan said his family had been traumatised by the incident, and he felt he had to prove he had done nothing wrong.
He discussed the matter with Deputy Premier John Barilaro at Noreuil Park last week.
Mr Barilaro said police were only following the law, but said those laws would have to be looked at.