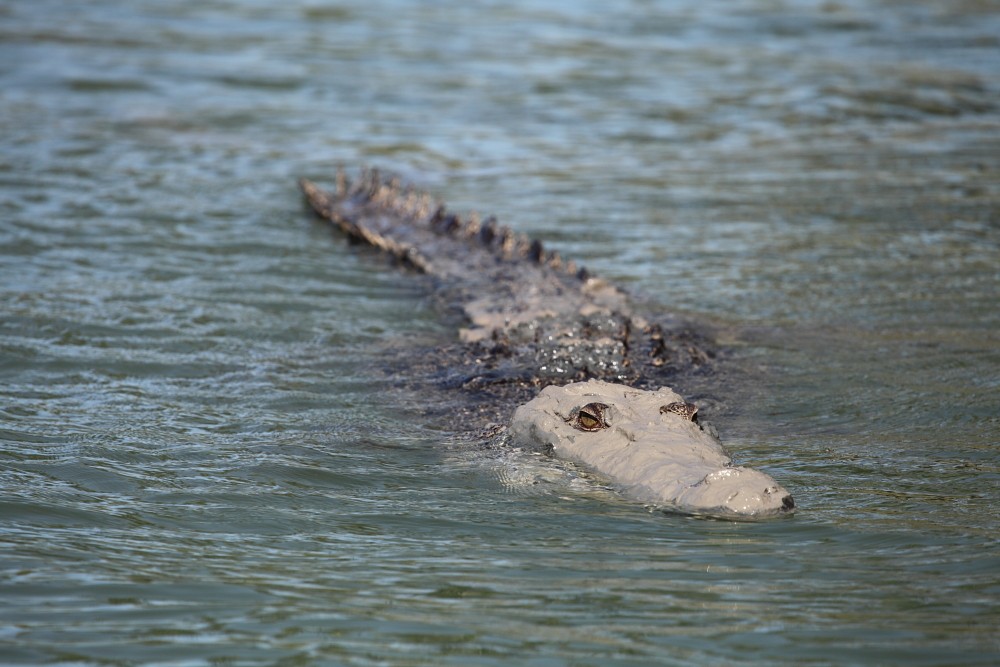 Queensland MP Bob Katter says the woman missing in Far North Queensland, feared dead, is the victim of skyrocketing crocodile numbers. His solution, according to an article on the News.com  website, is crocodile shooting safaris.
Cindy Waldron, 46, was swimming late at night at Thornton Beach in the Daintree National Park on Sunday with her friend, Leeann Mitchell. She was dragged under the water in front of Ms Mitchell, who later said she heard her friend yell "a croc's got me", before disappearing.
An extensive search has found no trace of Ms Waldron and the beach — known to be a crocodile hot spot — has been closed.
Mr Katter, who has been outspoken about reducing crocodile numbers in his home state, said crocodile numbers had reached unprecedented levels. He said it was time to start prioritising human life over the lives of reptiles.
"The numbers of crocodiles have exploded. All of crocodiles' predators have been removed," he said in a statement.
"We can put nature back in balance if we have shooting safaris."
You can read the full story HERE.