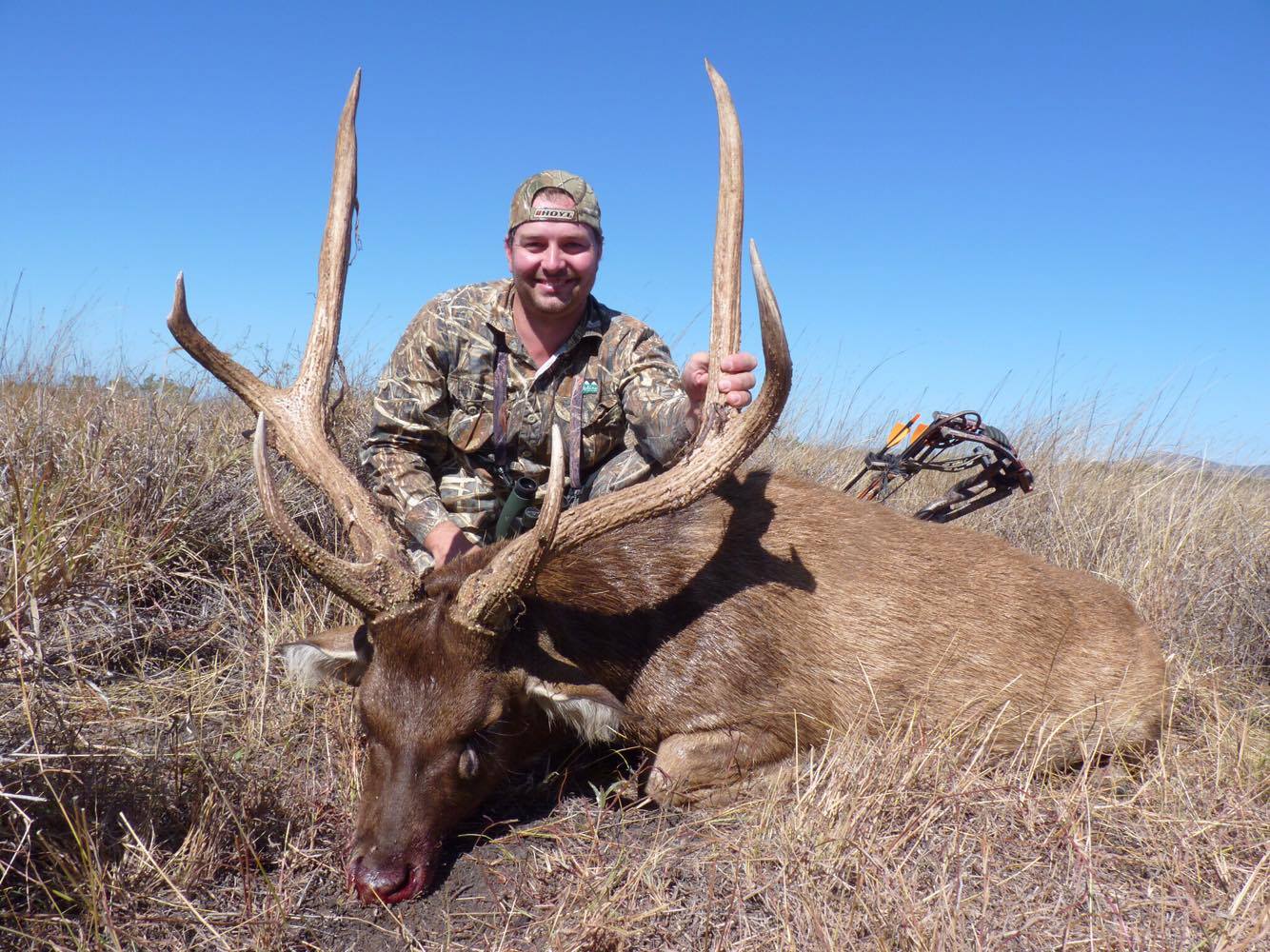 Hunter: Matt Shearim  
Date Taken:Species: Rusa (Javan)
Location: North Queensland
Bow: Hoyt Carbon Element 64
Arrow / Broadhead: Gold Tip with 130gr Kayuga Broadhead
Measurement: 36 x 35 Inches
Douglas Score: 234 7/8 
 
Matt is a very accomplished hunter from Orange in NSW's Central West. Matt is the founder and owner of Bullets and Bits in Orange NSW.  
Matt's stag is a once in a life time achievement and would sit at the very top of the record books for bow shot Rusa once registered.
Matt's stag was hunted free range in North Queensland Australia where the Rusa grow big and heavy. 
Congratulations Matt on your achievement and thanks for sharing it with stretching the tape.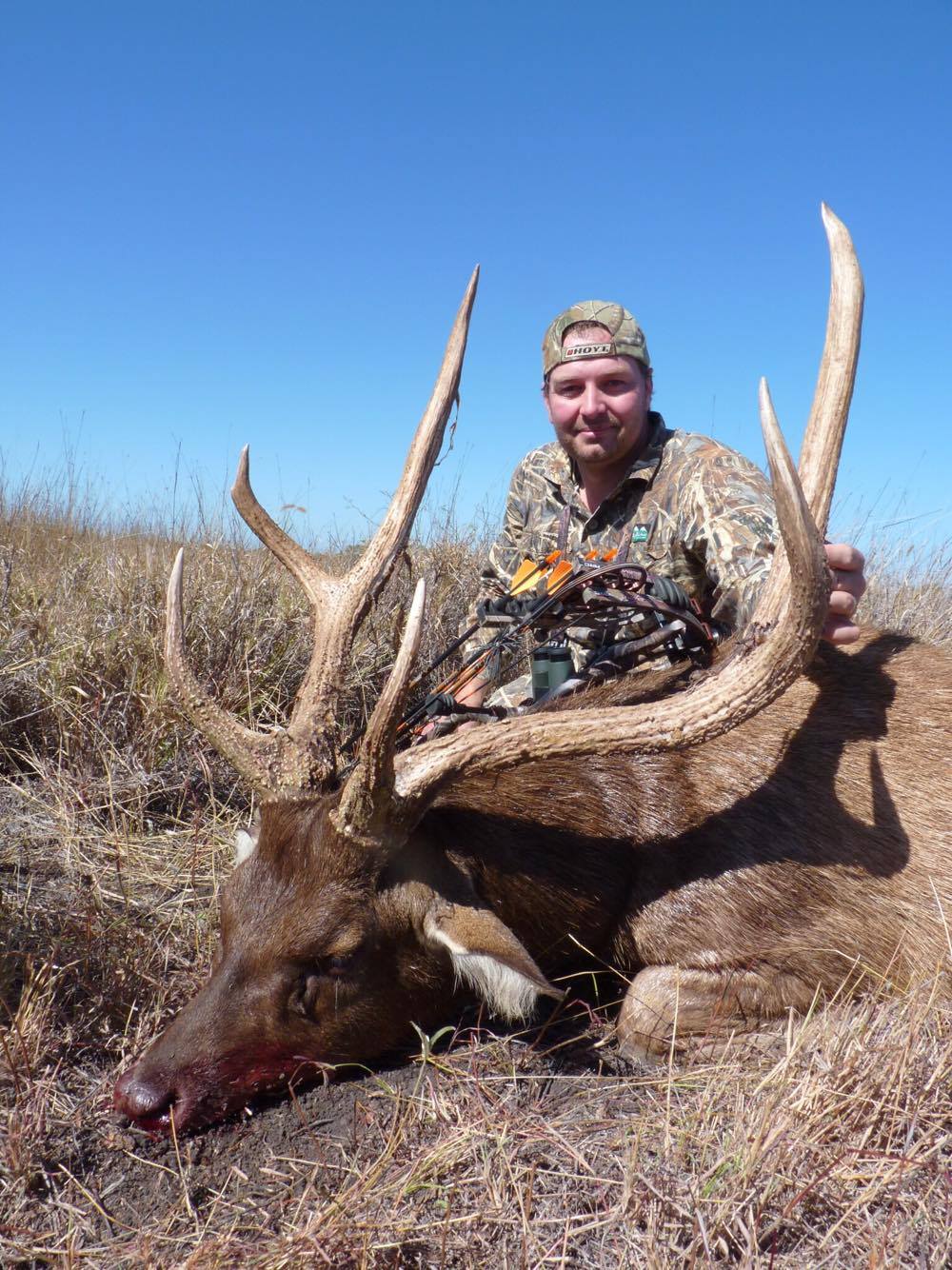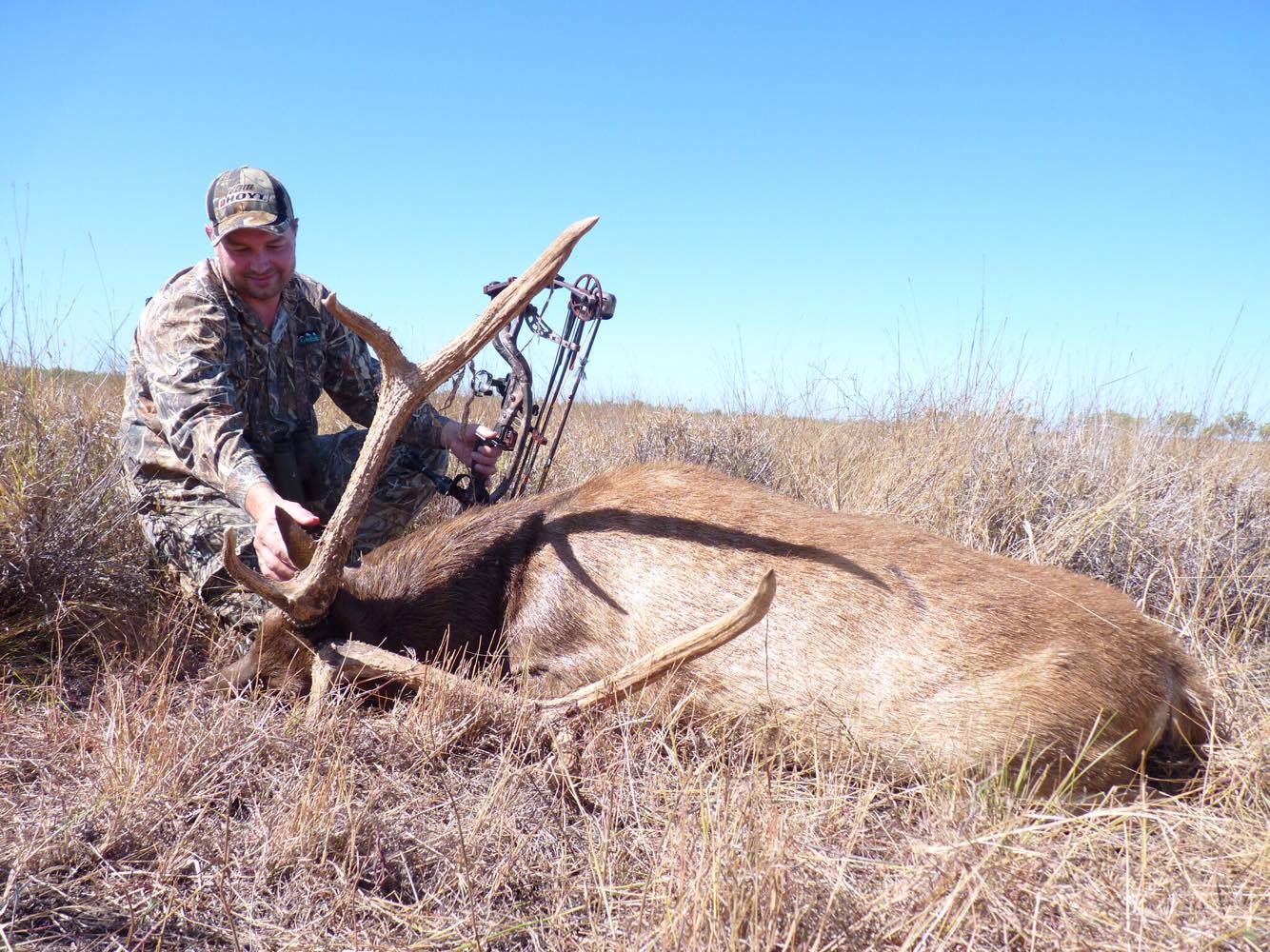 If you have any animals that you would like to share for stretching the tape, please email your details here. Stretching the tape highlights Australian hunters standout trophies that have been scored or weighed.
To sign up for our weekly news letter – Click below