Went to the benchrest range one Fridayin November last and was hellishly disorganised, just wanting to getout of the office. Long story short, decided to shoot at 200 insteadof 100 yds. I had mounted my Bushnell scope on my Omark backwards theprevious night, not bothering to take it out of the cover while Iclamped the claws onto the picatinny rail and some kind soul outthere lent me his Allen key to fix it, but I digress. See backward mounted scope below…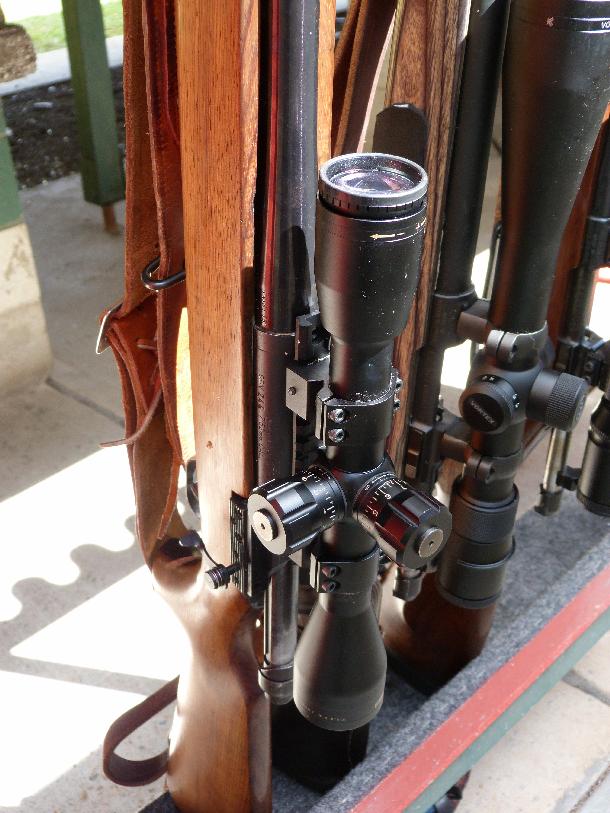 Wanted to establish a close zero for a200 metre sniper shoot the following day with the Military clubs andtook out my go-to .223 load, which is Sierra 69s over 23gn BM2 andanother with 25gn 2208 – both worked fine -definitely sub-Moa for 5shots.
Now a while back I'd done an article("Nosler Excursion") and they did quite alright, all beingsub-MoA without any load development. Now seeing I had buckets ofSierra 69s I kept on using them afterwards.
Well, I had four loaded rounds ofNosler 69s over 23gn BM2 seated to recommended depth left over fromthat review and I shot them off. Subsequently looking through thescope I was a little disbelieving. They went into .401″, whichat 200 yds equates to .19 MoA.
Now I was worried! Do I go home andload up my remaining thirty Nosler bullets for the Sniper Match basedon only one group, four shots at that, or do I stick with Sierras?
I took a leap of faith and loaded themup, won the sniper match (95/100) putting 15 of my twenty shots intoa three-inch (1.43MoA) inner ring and remaining 5 just out. As it wasa snap match with four-second exposures, no rear rest and variabletarget positions, I thought it was a pretty fair result. It just gaveme the edge to beat second and third placegetters on 94 points.
Now I know I can use either load forgreat extended range performance in the .223 as I have garneredsimilar wins with my regular Sierra load. That one 4-shot group wasscary accurate though and makes me smile whenever I think of it.
One other factor that had changed wasthat I mounted a new scope on the rifle to test it, a 30mm VortexViper 6.5-20×44 with target dot reticle. With it I could see mybullet holes appearing on target, even at 200 metres, thus negatingthe need to peer through a spotting scope between shots. Itsperformance at the benchrest and in competition left me in no doubtthat it is a seriously good optic.
Isn't it nice when it all comestogether.
Marcus O'Dean
Editor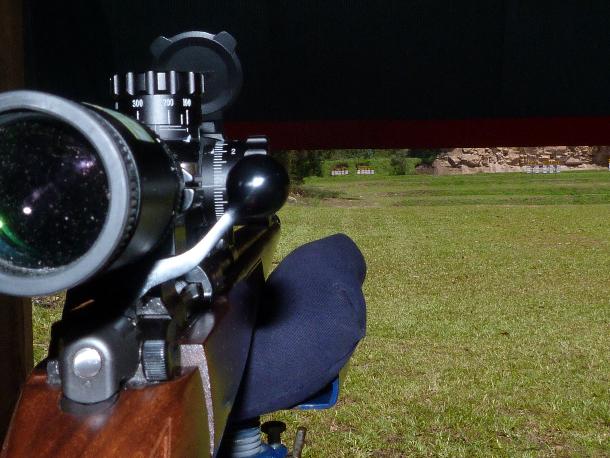 Pic: Silverdale 200 yard bench with Editor's CZ Full Stock .223.