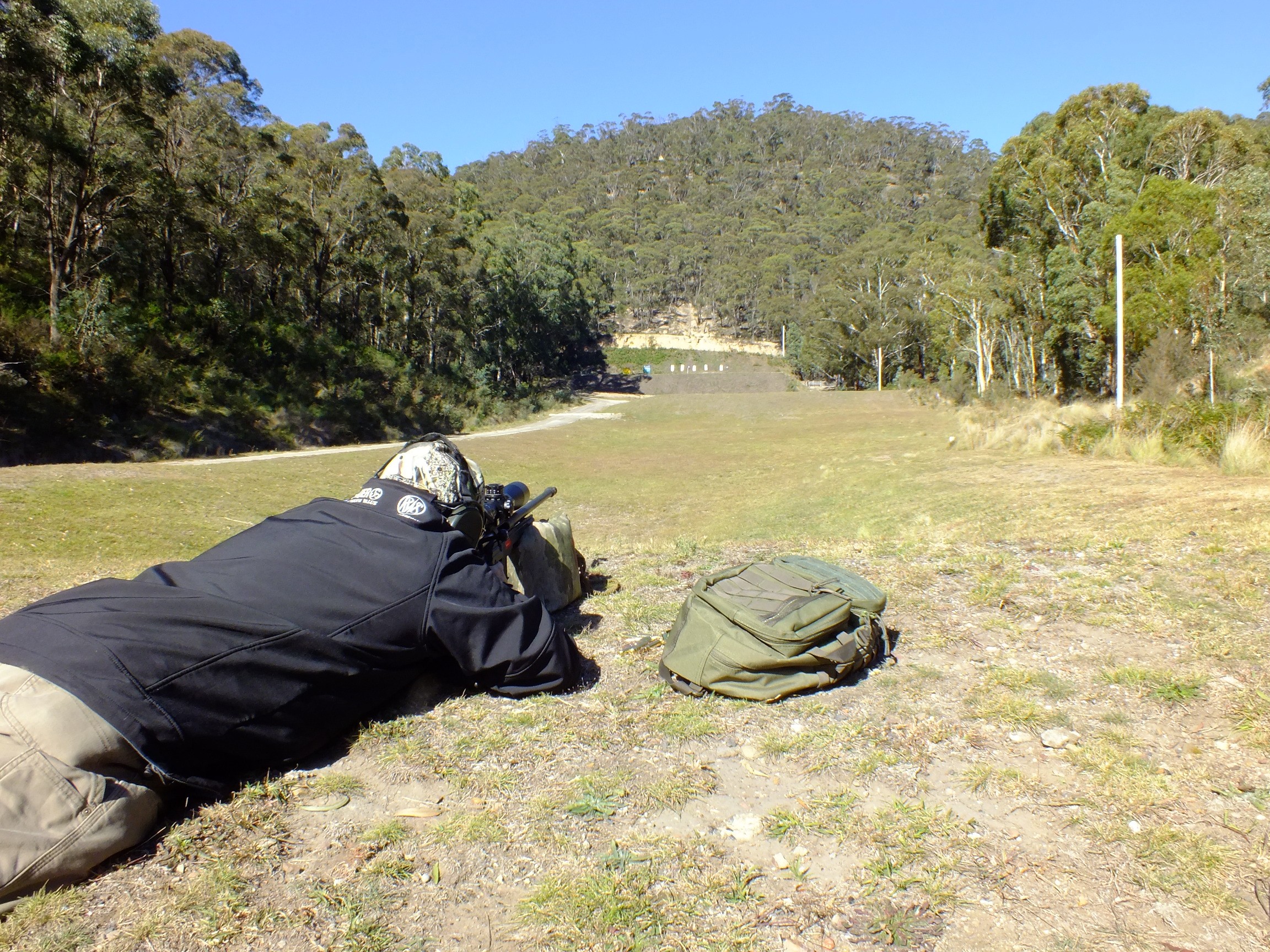 It had been a few years since I had been to the introduction of Lithgow Arms' re-entry into the Australian civilian firearms market with their unique and beautifully-crafted rimfire rifle, the LA 101. A bunch of luminaries in the gun writing field met with the designers to discuss requirements for a proposed centrefire sporting rifle and the rest is history, with the LA102 centrefire rifle now selling all they can manufacture, both domestically and abroad. Now, they have produced a world-class, long range sport and target rifle from the ground up, and a small bunch of writers were invited to do a factory tour and shoot five examples of the Woomera. Let me say at this point that the Lithgow Small Arms Factory has increased its staff substantially, to the point where it is now the largest employer in Lithgow. That is something we can all be proud of.
Now I have cut and pasted Lithgow's advertorial, because it is a terrific summary of the Woomera's specifications and features. It appears in italics below. I will summarise with my findings upon shooting it at the end.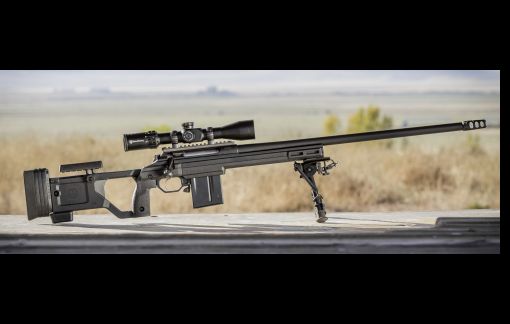 Lithgow Arms releases the LA105 Woomera
Following on from the highly successful LA102 Crossover rifle, Lithgow Arms has released its newest long range sport and competition rifle, the LA105 Woomera.
Keeping all of the winning characteristics of the LA102, including the extremely precise action, the exceptionally tough and durable Cerakote finish and match grade adjustable trigger, the LA105 Woomera adds new features that bring the Crossover onto a whole new shooting level, offering both 6.5mm Creedmoor and .308 Winchester calibres.
A medium'Äêheavy 'Woomera' profile 24" Cold Hammer Forged Barrel aids rifle stability, maximises projectile velocity and ensures tight groups during long strings of fire. The 6.5cm and .308Win barrels feature 1:8" and 1:10" twist rates respectively to stabilise heavy, extreme low drag bullet designs.
The threaded, 3-port muzzle brake reduces felt recoil and rifle movement during firing keep optics on. So at long range, shooters will be able to watch fall'Äêof'Äêshot and make fast corrections and follow-up shots.
A steel, 10 round, double stack magazine adds additional rounds'Äêon'Äêrifle to suit modern precision rifle competitions.
The LA105 Woomera has a modular, configurable and adjustable chassis stock which allows the rifle fit and fit'Äêout to be tailored to the shooter and the competition. Numerous accessories can be added to the factory attachment points, including hand and barricade stops, sling mounts, accessory rails, bipods, monopods, and more.
The addition of a 20MoA top rail ensures optic sight elevation adjustment range is better calibrated for long range targets, making the Woomera perfect for advanced sport or competition shooting.
The LA105 Woomera was designed with those who take their marksmanship seriously. Straight out of the box, development rifles consistently produced groups of sub 0.5MOA using factory ammunition. With no barrel run'Äêin time needed and a fully adjustable match grade trigger, the Woomera is ready for competition shooting immediately.
Continuing on from over a century of producing military rifles for the ADF, Lithgow Arms is ready to take your shooting to the next level with the LA105 Woomera.
"There are three key reasons any serious shooter would pick the Woomera over any other rifle," said a Lithgow Arms spokesman. First off all, it is Australian made. Each rifle is manufactured at the original Lithgow small arms factory, with all after sales support coming from the people at Lithgow Arms.
Secondly, this rifle is read to win. It was designed with accuracy and performance without compromise, and is competition ready straight out of the box.
"And lastly, the quality of the LA105 Woomera, the craftsmanship of each rifle is unmatched. It goes through stringent manufacturing controls and acceptance testing, ensuring each and every rifle is competition ready immediately. You won't find a better made rifle in its class here in Australia."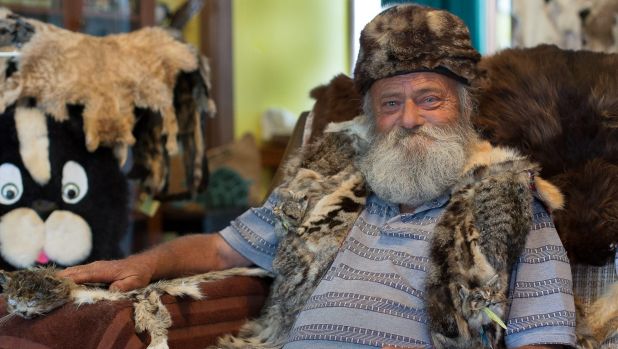 Findings
My personal reaction to the Woomera early on was somewhat prejudiced by my lack of experience shooting such platforms, due to the stock being outside my usual realm of old wood-and-steel military rifles and conventionally-stocked hunting and varmint rifles.
So it took me quite a while to get used to the .308 rifle, positioning myself to shoot effectively off "the platform", which I'd hazard weights about 12-plus pounds naked. Here is where I will get a little critical. Personally, I have never liked shooting off bipods, preferring a very low position off a sandbag and using a small rear bag and the rifles and rests provided were definitely outside of "my" comfort zone for ultimate accuracy. Throughout the day, however, I adopted different styles, mostly with an improvised bag setup that still did not allow adequate security at the butt bag end, but progressive modification of my hold and release garnered better results. Had I had more time to refine my position, I feel I would have garnered phenomenal consistency.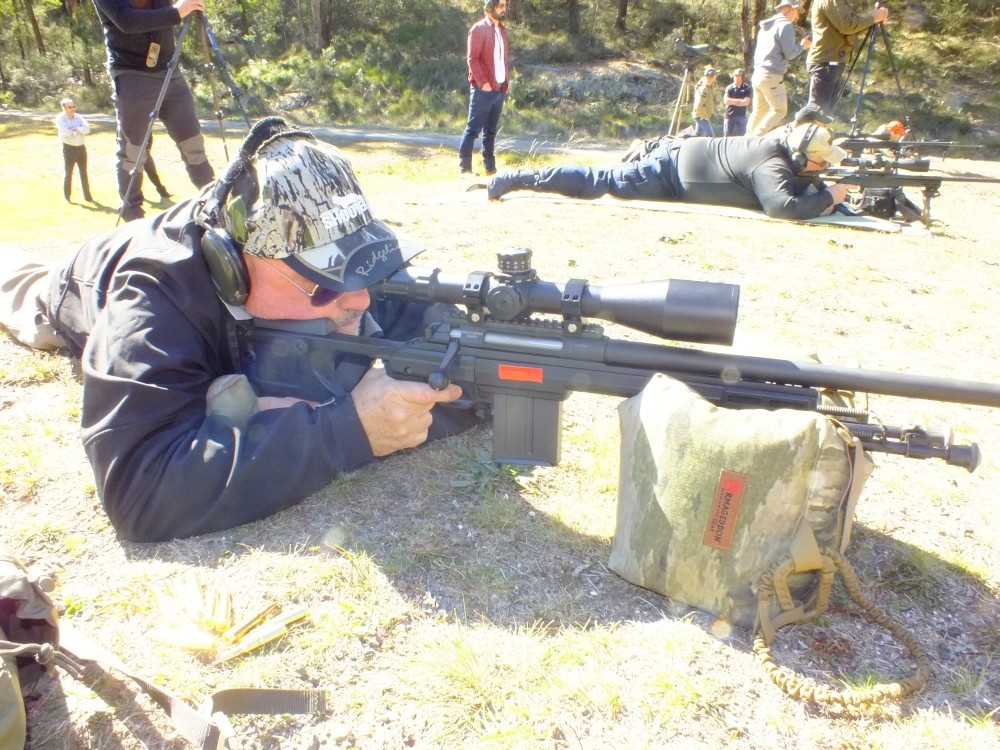 Zeroing.As it was, my first three-round group after zeroing at 100 metres, was 0.580inch (0.508 MoA), with a second such group measuring 0.725 inch (0.635 MoA). The rifles were equipped with Kahles 6-24x50mm mil/mil scopes, which were great to use, particularly with wind corrections from our coaches operating Kestrels behind us using mil-reticled spotting scopes. Incidentally, the coaches were Lithgow staff, all ex-military, pretty young, very experienced and into long range work.
From 100 metres we moved to 200 metres, where the mound was substantially below the level of the targets, due to the range topography. Here we were allowed unlimited ammunition to play on multiple aim points on our Figure 11-sized targets and positioning on rests was not aided by the angle of engagement. Nevertheless, my figure 11 came back with consistent sub-MoA groupings for four shots. I was beginning to understand the rifle and become marginally more comfortable, but not optimal.
Back at 830 metres, we made the recommended necessary scope elevation corrections, which incidentally, were within 0.2 mil in my case, and proceeded to shoot 20 balloons off a four-foot square target. We had to nominate which balloon we were engaging with each shot to our observers 'Äì you couldn't just aim in the middle and blat away.
While the conditions were mild breeze-wise, they were changeable, fishtailing from behind us and presenting quite a challenge. There were no wind indicator flags and the range grass was very short, so natural indicators were not really an option. While the Kestrel gave an indication at time of reading at the firing point, by the time you took a shot, the conditions downrange had quite often changed.
While my results were as good as any others on the day, I felt that the choice of ammunition for the .308s was not conducive to extreme range precision. It was OSA 168gn Sierra loaded ammunition, which is very similar in performance to the Federal Gold Medal Match 168gn loading and that is superb mid-range ammo. The 168gn Sierra in the .308 was only ever intended to perform with great accuracy to 600 metres maximum, before the transonic window destroyed its stability in that critical window. I only remembered this after the day and realised what I had known potentially limited the effectiveness of the .308 platform at that range day. That said, it still shot pretty damned well, but my last balloon hung there taunting me through seven or eight shots before it popped. At that I jumped up and shouted, "I got you, you ba….d!" By this stage, I had bedded in to the Woomera, using a hard hold, pulled back into the shoulder and quickly releasing the trigger and I started to feel part of the system, ringing better results from it.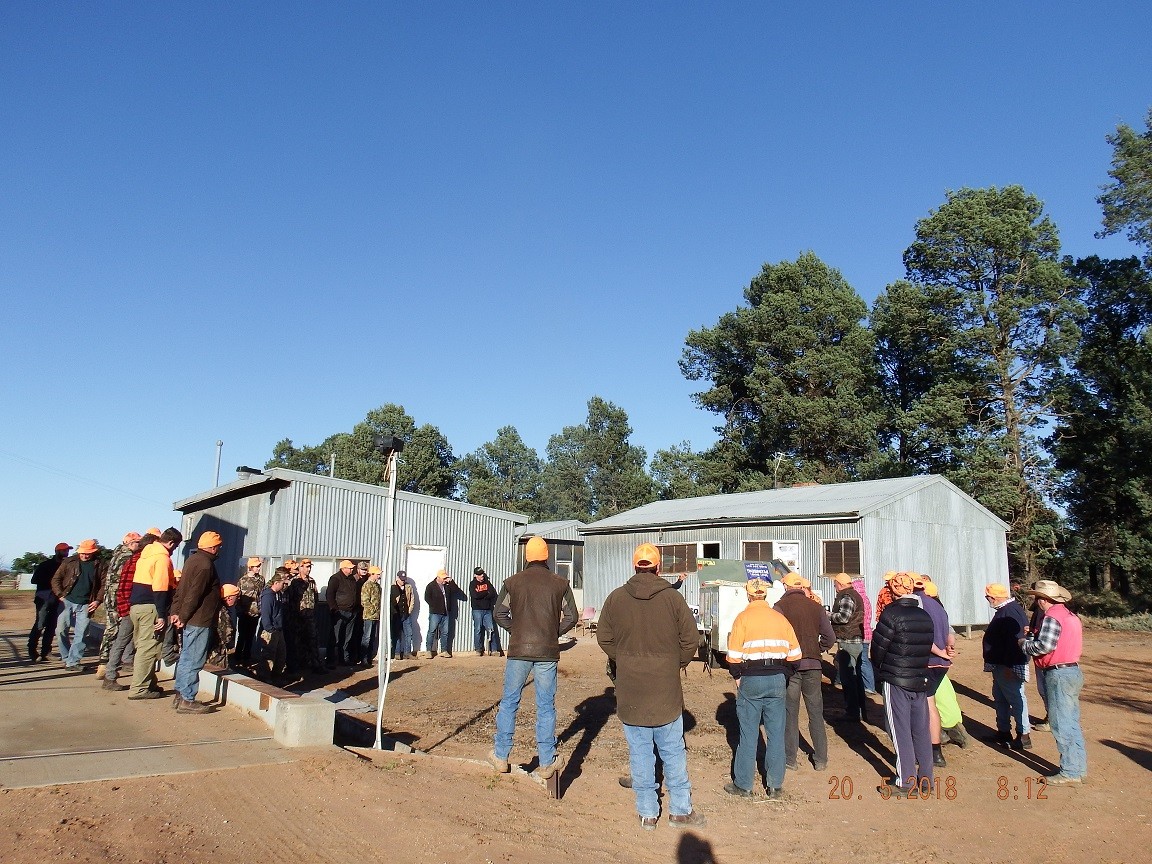 Then I hopped down behind an unoccupied Woomera 6.5 Creedmoor and proceeded to pop the remaining four balloons on its target in four consecutive shots. I believe this reveals a few things:
The LA105 Woomera is an extremely accurate and consistent long range rifle platform. The manufacturing operation is second-to-none in the world and this was borne out by shooting it.
In 6.5 Creedmoor chambering, it is a pussycat to shoot and it is much easier to recover to see your shot impact, despite both chamberings being outfitted with effective muzzle breaks. 6.5CM wind allowances at 830 metres were two-thirds those of the .308 and elevation come-ups were significantly less also.
In .308 chambering you need to be careful with bullet selection. At closer ranges, good aerodynamic 150gn bullets would work well, but for the 1000-yard crown, 155gn Sierra TMK would be terrific. Past 1000 yards a 175gn Sierra TMK or equivalent would likely be the best option for engaging 18-inch gongs out to around 1500 yards.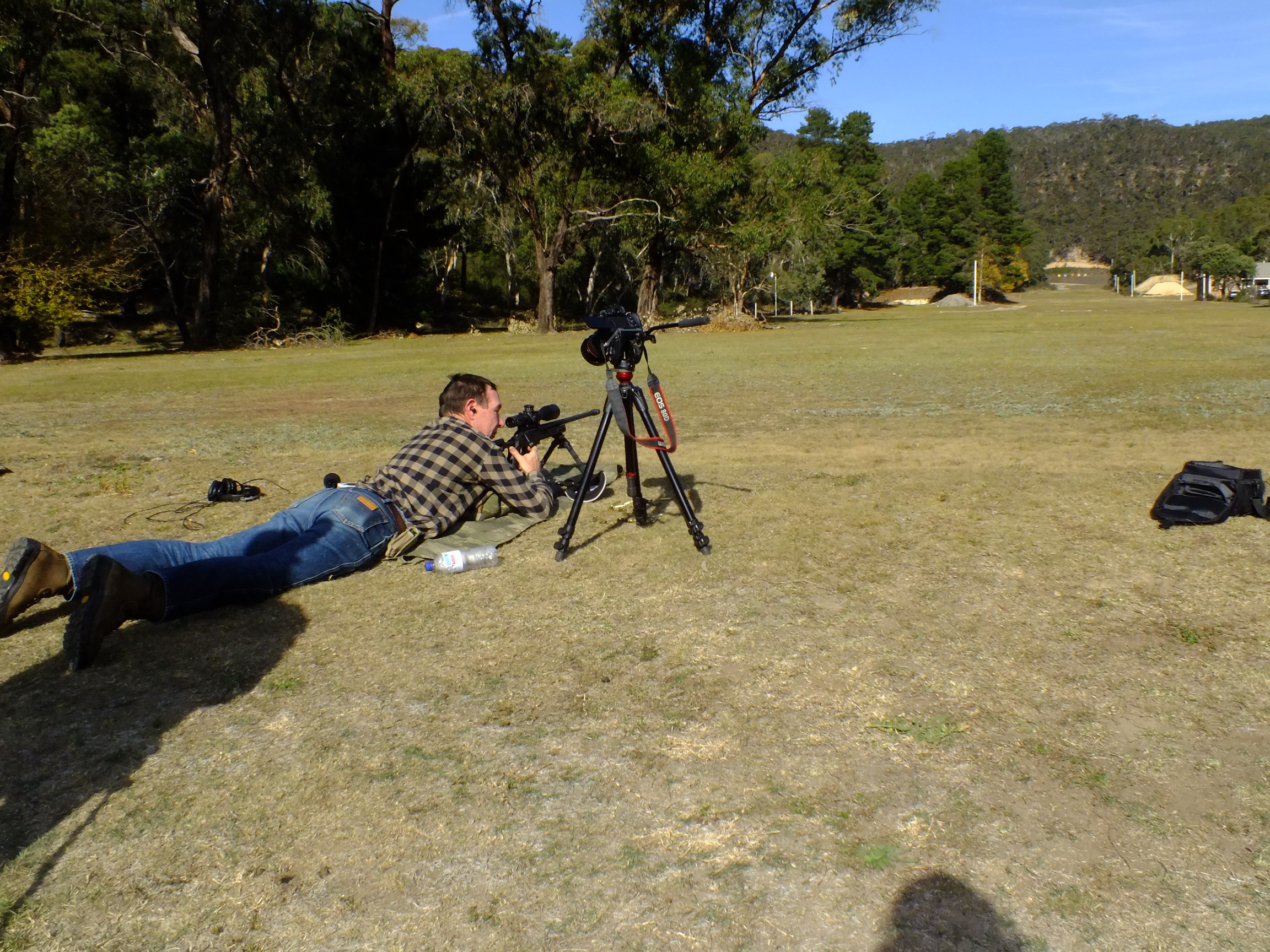 I'd like to thank Graham Evenden, Peter McLeod, Richard Basladinski and Jason Jonker, from SAF Lithgow, for their assistance on the day. Also Jim Harding at OSA provided seemingly unlimited stocks of high-quality OSA .308 and Hornady 6.5 Creedmoor match ammunition, so we could all really wring out the awesome capabilities of the Woomera.
Driving back to Sydney on the Bells Line Of Road, that evening, I was mentally and physically drained, but in a very pleasant way, so i pulled in for a kick-ass coffee on the way; I was not going to be a statistic after all that fun. I felt privileged to be one of the first in our great country to play with a magnificent Aussie rifle.
The Lithgow-manufactured LA 105 Woomera is distributed in Australia by Outdoor Sporting Agencies. Web: www.oasaaustralia.com.au