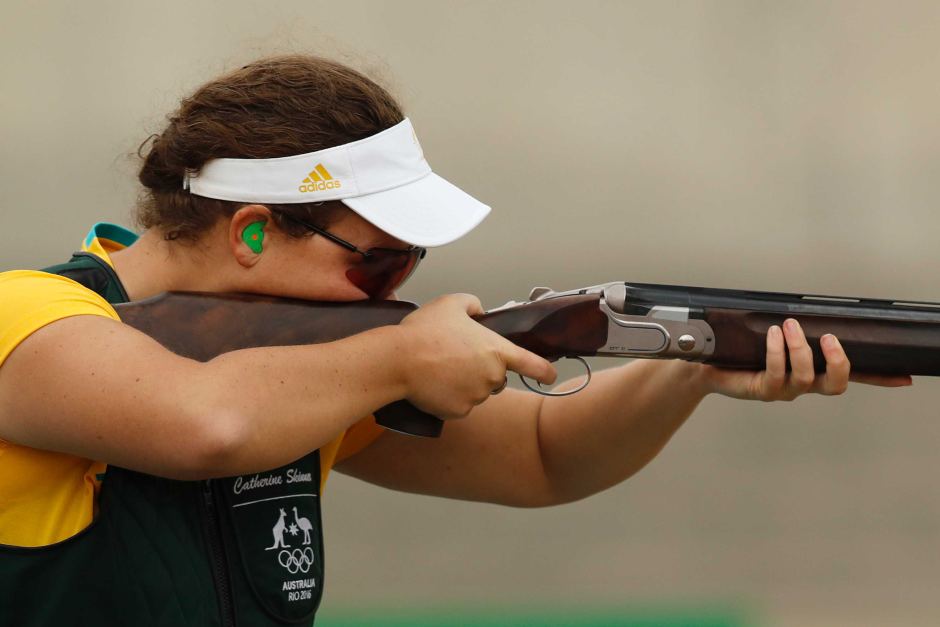 Current Olympic champion Catherine Skinner has been narrowly defeated by Jessica Rossi of Italy in the 2017 ISSF Shotgun World Championship in Moscow, Russia.
Australian Skinner lost to Rossi, herself a former Olympic champion, in a close final that saw the two athletes alternating in the lead up until the 41st shot when Rossi opened up a two-point lead that she held to the end. Third place went to 2008 and 2012 Olympic silver medalist Zuzana Rehak Stefecekova of Slovakia.
A disappointed but gracious Skinner paid tribute to Rossi's resurgent form, observing after the match "(y)ou can't beat someone who doesn't miss!"
"It's great to see Catherine on the podium again today in her first International competition since Rio," said Shooting Australia National High Performance Shotgun Coach Adam Vella. "Her training and mental preparation leading up to this event have been exceptional, and we thank all our service providers from the VIS for supporting Catherine and our high-performance shooting program."
"Catherine did an amazing job to take the silver medal today. I couldn't be more proud of the way that she and our entire team have performed at this year's World Champs," added Shooting Australia General Manager High Performance Adam Sachs. "And we still have lots more to come. We've set our sights on success in a number of events and Catherine has started us off nicely. "
640 athletes from 76 nations are competing in the 2017 ISSF Shotgun World Championship, held at the Fox Lodge shooting club in Moscow (RUS) from the30th of August through the 10th of September.
—
Shooting Australia is the peak body responsible for the growth, sustainability, and success of targetshooting sports in Australia.
Media Contact: Kelly Wright, Shooting Australia
0411 149 995 orkelly@shootingaustralia.org