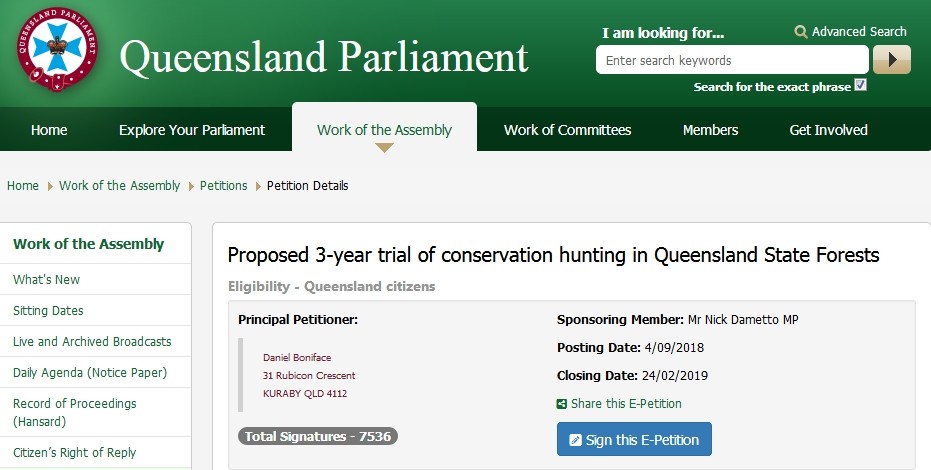 In the face of public land hunting being permitted in just about every state and territory of our Federation, the Queenslanders are rightly feeling deprived of hunting opportunities which would benefit all stakeholders and the environment.
With an anti-gun Labor government in place that makes every process more difficult than it needs to be for LAFOs, hunters have had enough and have registered and opened a petition to state parliament to instigate a public land hunting scheme in Queensland.
If you want to help get it up, sign the petition HERE.
Note that you must be a Queensland resident to sign.