More illegal activity from criminals this week saw a large reward of $12000 offered for information identifying those responsible for the wedge-tailed eagle shooting, which happened at Orford, on Tasmania's east coast.
The refuge posted photos to its Facebook page of an X-ray image showing what it said were "shotgun pellets in the leg".
The bird, which was brought in to the Raptor and Wildlife Refuge of Tasmania on May 18, died two days later.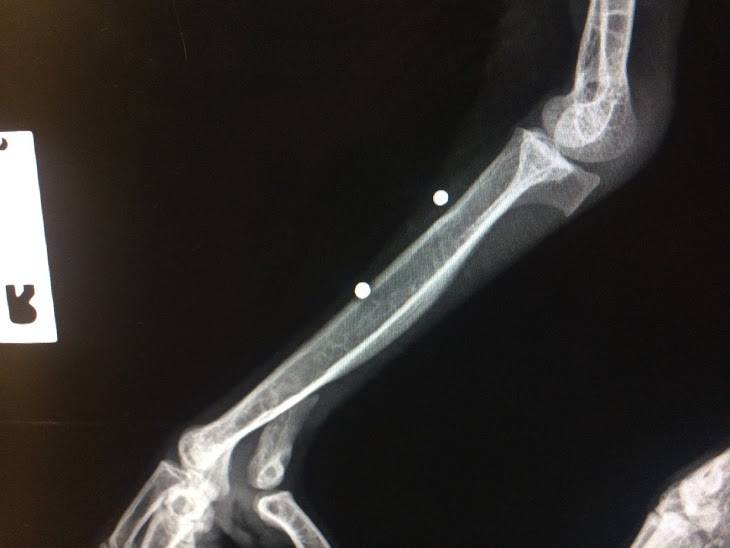 In a press release today, the Tasmanian branch of the Shooters and Fishers Party (SFP) said "lawful firearms owners condemn the senseless death of the wedge-tailed eagle".
X-ray image of shotgun pellets lodged in wedge tailed eagle limbs.
"Hunters and shooters donate many hours and dollars on various conversation projects, and shooting such as majestic bird, a wedge-tailed eagle, is a serious matter and is not hunting," SFP said in the statement.
The statement, co-signed by party chairman Wayne Turale and vice-chairman Ken Orr, said the shooting constituted "criminal activity and the culprit(s) must be held account and be charged to the full extent of the law".
"SFP Tasmania on behalf of all law-abiding firearm owners condemns this barbaric and senseless criminal act."
SFP said to "tar all hunters and shooters with the same brush is unwarranted".