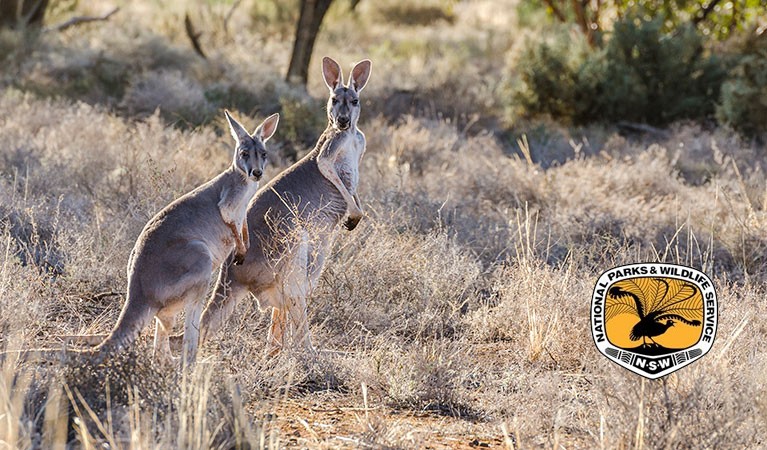 Tim Howard from The Daily Examinerreported that Jordyn Armstrong from Townsend has been fined $1500 and given a 12 month good behaviour bond for shooting 3 kangaroos for eel baits.
Maclean Local Court found that Armstrong, 21, had shot three eastern grey kangaroos on August 6 last year during a hunting expedition that took him into Yuraygir National Park.
He was charged with one count of killing protected animals in a national park and three counts of discharging a firearm in a national park.
Armstrong's defence solicitor said his client had gone to shoot at a friend's property neighbouring the park and was not aware he had shot the kangaroos inside the park boundary.
But the National Parks and Wildlife Service presented evidence that Armstrong had arrived at the edge of the park in a ute with another person.
He had left the ute and walked along Fannings Trail armed with a .22 calibre rifle, from which he fired three shots, killing three kangaroos.
He carried the animals back to the ute, putting them on a tray and posing for a photograph with the carcasses, which he posted on social media site Instagram. This photo was presented as evidence in court.
He then butchered the animals, keeping their tails and legs and left the carcasses on the ground.
Magistrate Robyn Denes said Armstrong's immediate guilty plea and remorse for his actions made him eligible for a discount on his sentence.
But she said it was important for her sentence to impose some general deterrence as well as specific deterrence.
"There needs to be general deterrence for other like-minded people who might want to go into national parks to shoot kangaroos and other wildlife," she said.
"National parks are there for a reason. It's not enough to say that you're doing a favour for farmers because kangaroos are a nuisance."
The magistrate also said the offences could make it difficult for Armstrong to get a firearms licence in the future.
The magistrate fined Armstrong $1000 for shooting the animals and imposed court costs of $500.
He was placed on the good behaviour bond for the three charges of discharge a firearm.