Entries are open for the Ridgeline Hunting Photo Competition for July-August 2022. It's your chance to share a picture from your hunt and to win a brilliant Ridgeline Alps 4-piece clothing pack! Send in your picture now to be part of it. See the bottom of the post for full details of how to enter and what you might win!
First stag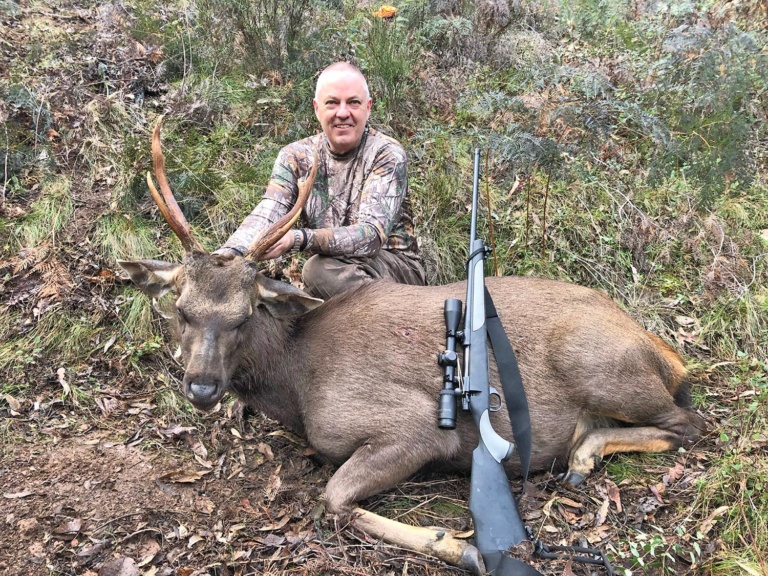 "It was a foggy cold start to the day when I secured my first stag, two weeks ago in the Victorian High country," says Wayne Gibson. "It was a memorable day, being the first outing with my new Weatherby Vanguard .30-06 which I won last year, complements of the
Sporting Shooter Weatherby/Fiocchi photo competition
." Nice to see the Weatherby being put to good use, Wayne!
Flinton boars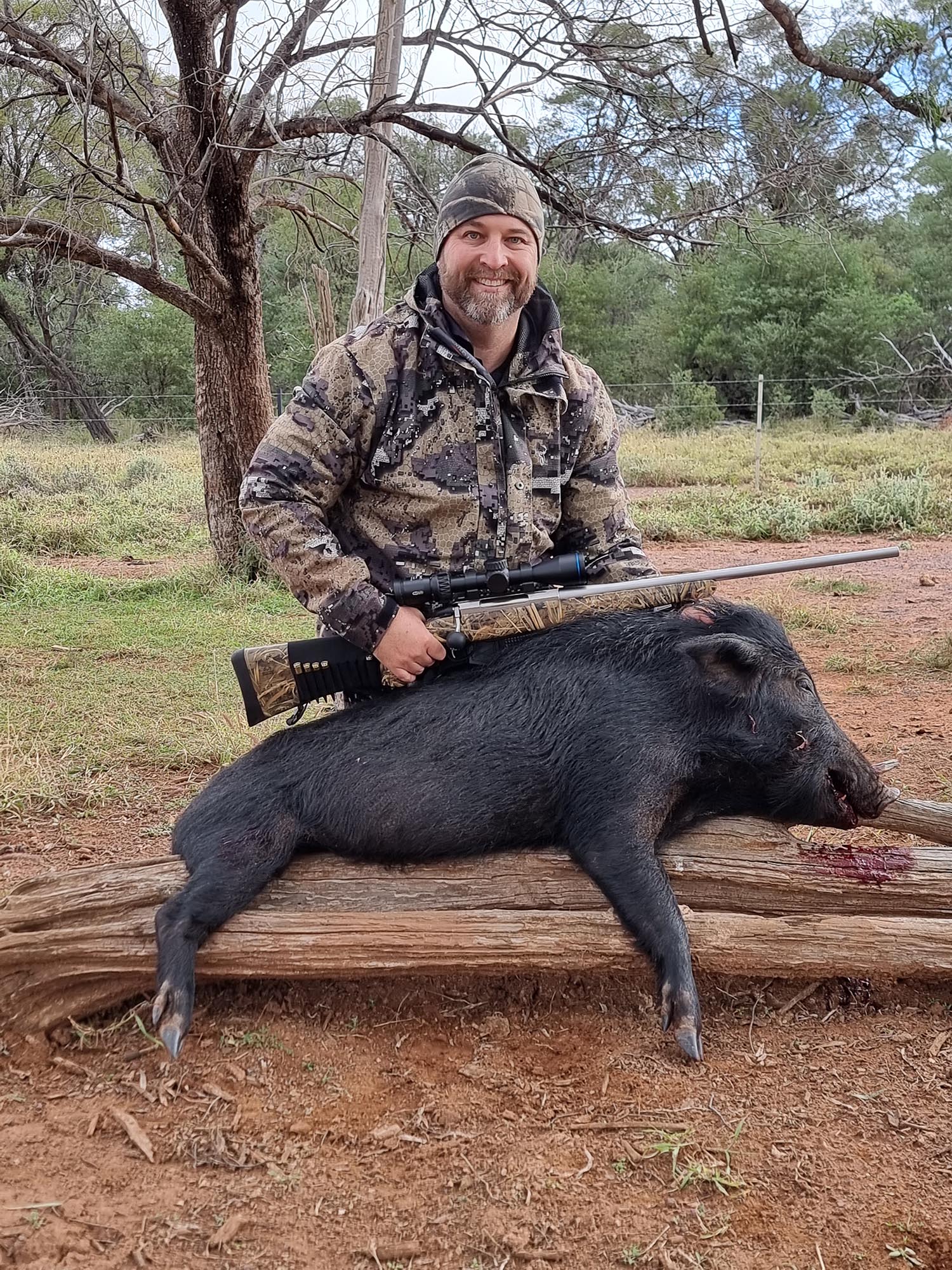 Andrew Collis has been braving 1-4 degree winter mornings on a property out at Flinton, Queensland, and says the feral wildlife didn't disappoint. Looks like the weather didn't disappoint, either, despite the chilly mornings.
On point in the frost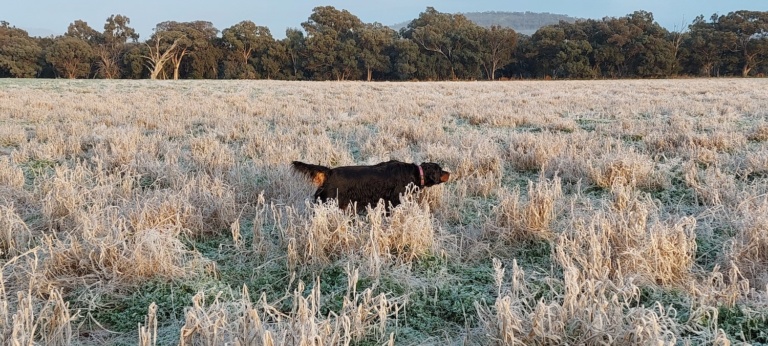 Allan Green's Gordon setter, Sherri, points a quail on a very frosty morning. "A different type of hunting with the dog doing the work," Allan says. What a way to start the day!
Monsters of the oats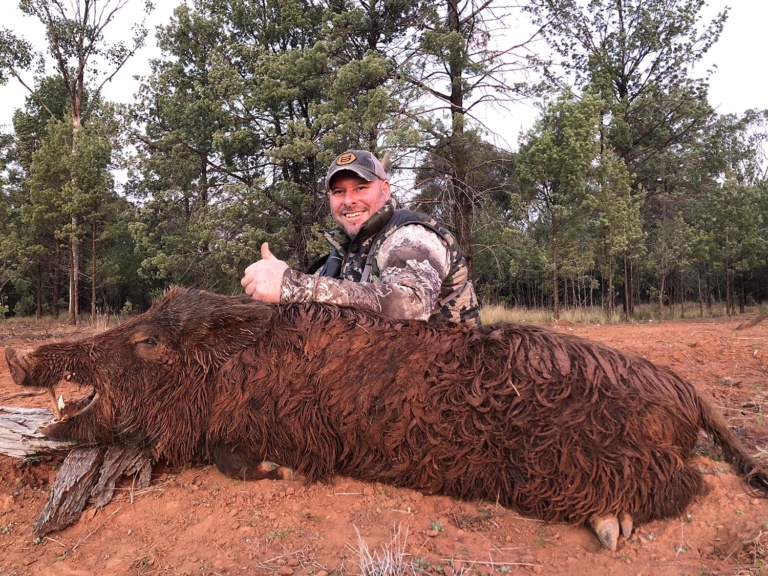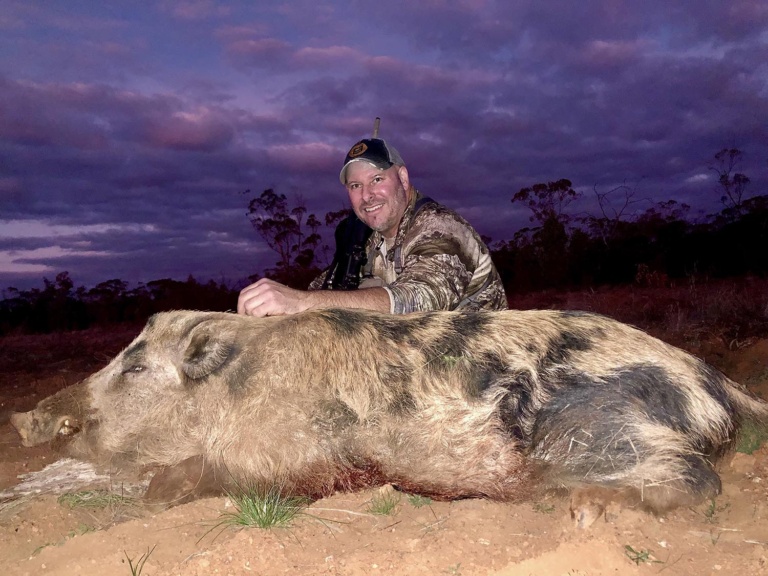 Paul Elder bagged these two beauties that's been beefing up on the oats. "With the last two years of amazing rainfall we have had in NSW, I decided to head out to my pig block out in Western NSW," he says. "Pig numbers are back and rapidly growing! I headed out to a new oat crop that was at the back of the property. Well, what an amazing afternoon's sit-and-glass I had. Saw over 100 pigs and these two caught my eye. The Tikka .308 using OSA 135gn put an end to these crop raiders."
Silver sow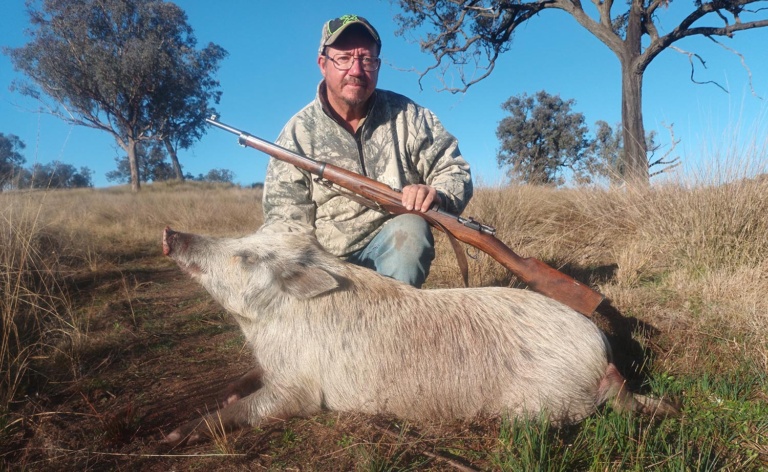 "Thought I'd share this pic from this morning of an unusual looking sow taken with my 117-year-old 6.5×55," says John Starr. "The old girl still drops them as well as any rifle. I had to stop shooting my old rifles but once I went and got glasses it's all good. I guess neither me or the rifles are getting any younger." I know the feeling, John!
A curly one!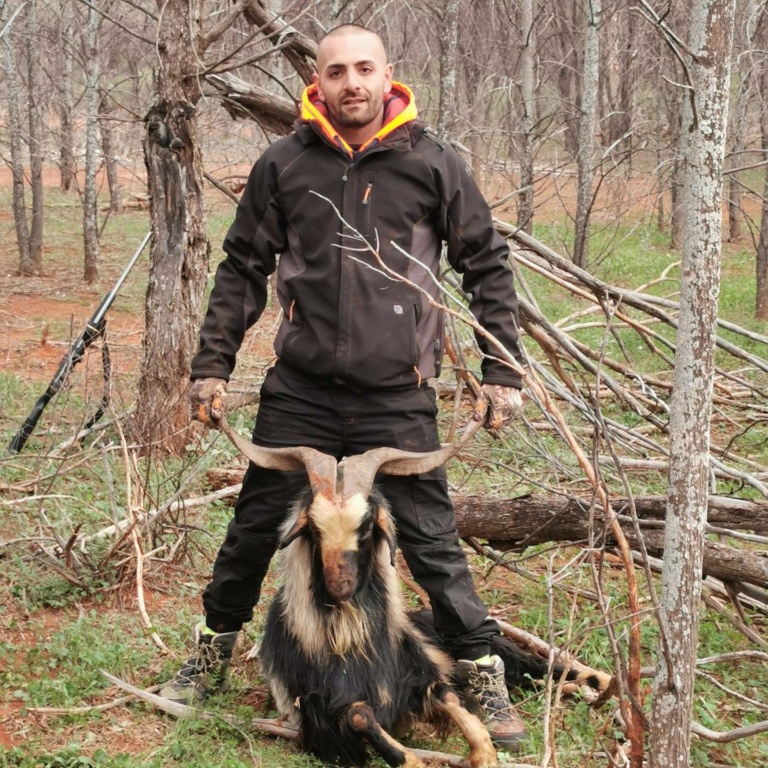 Stefan Katra shot this billy on a recent hunting trip to Bourke, NSW. Interesting colours and a very striking curl in the horns.

RIDGELINE PRIZE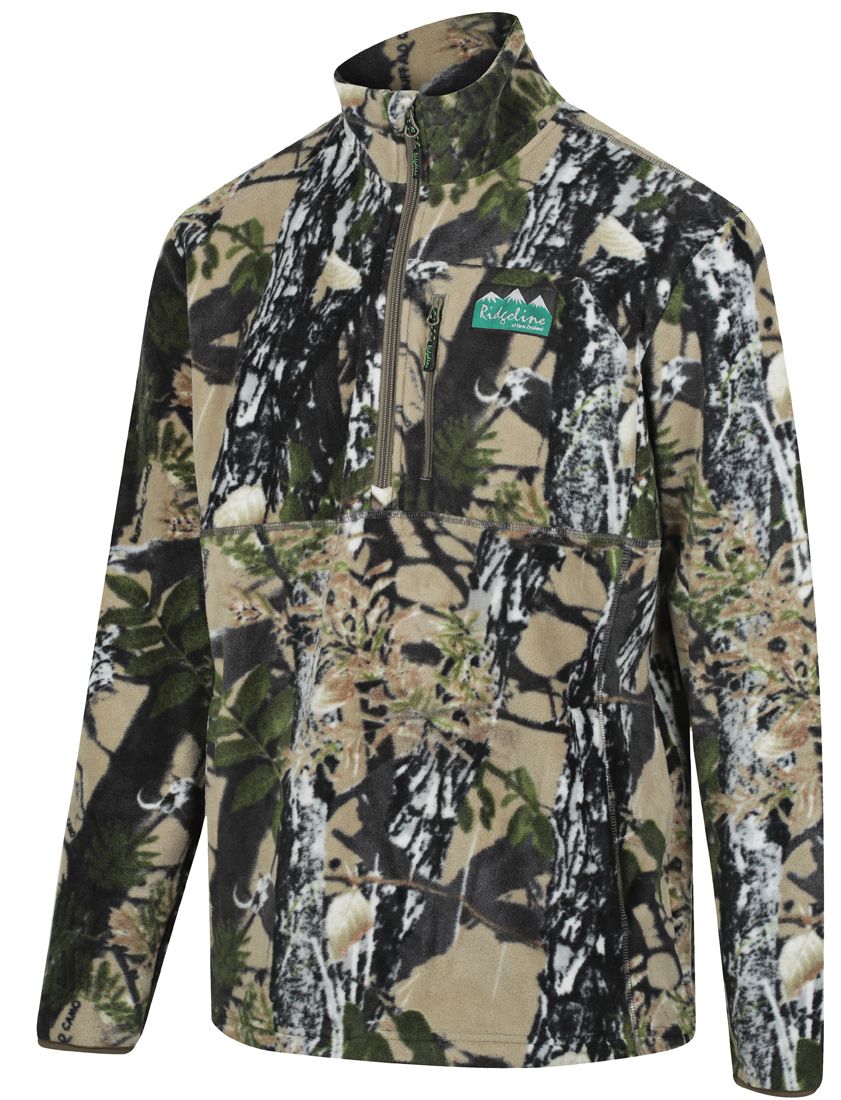 Ridgeline Alps 4-piece clothing pack in Buffalo camo worth $139.95!
The Alps pack contains top, pants, T-shirt and beanie to keep you warm and comfortable on the hunt in these cooler months. The top, pants and tee are made from durable 275gsm micro-fleece, which is very light yet provides excellent insulation. The beanie is the same fleece but at 200gsm, just right for a head covering. In milder conditions, these clothes are perfect on their own, or if the weather closes in you can just add an outer layer and be good to go. The Alps pack is available in a large range of men's and women's sizes.
HOW TO ENTER
Terms and conditions: Simply email your hunting image to the editor along with a brief description of what it's about. The editor will select the winning image from all those submitted, based on quality and content; the editor's decision is final. This competition is open to Australian residents with a postal address. All entrants must provide their details (full name and postal address). Your information will only be used by the promoter Yaffa Media. Yaffa Media Privacy Policy.